Delta, Bank of America pull support for theater following Trump-like 'Julius Caesar'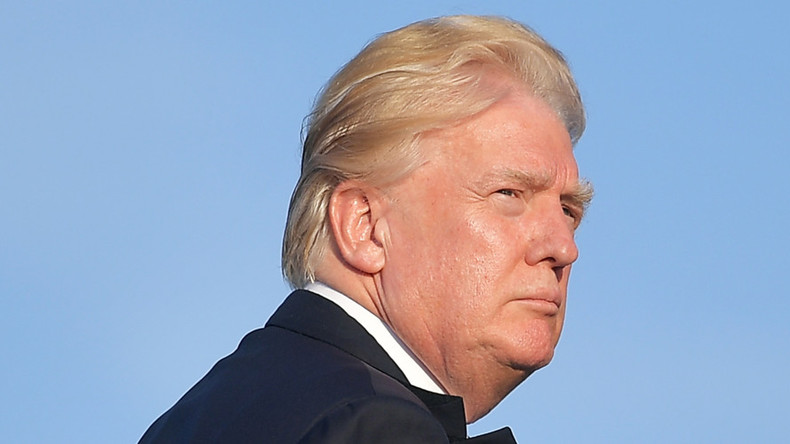 A Julius Caesar with blond hair and a suit was enough to scare Delta and Bank of America away from the theater. The organizations withdrew their sponsorship of The Public Theater in New York following allegations the group was taking aim at Donald Trump.
The production of William Shakespeare's 'Julius Caesar' running at the Delacorte Theater in Central Park, in which a Trump-like Caesar is assassinated, "does not reflect Delta Air Lines' values," the former official airline of the theater said in a series of tweets.
Bank of America, another one of the organization's 12 major sponsors, also took the same stance, taking issue with the theater's decision to "present Julius Caesar in such a way that was intended to provoke and offend."
The contemporary take on the play, which is running for free at the theater until June 18, moves Caesar's empire to the US and gives his wife an accent not dissimilar to that of Melania Trump.
A notice on the theater's website warns that the play "contains the use of violence, nudity, [and] live gunshot sounds."
The Public Theater's artistic director, Oskar Eustis, said on the organization's website that the production, which he reminds people does not include any new lines, is about "how fragile democracy is," warning it can be "swept away in no time at all."
Donald Trump Jr took to Twitter to ask "how much of this 'art' is funded by taxpayers?" – a question his father's administration should be better able to answer.
Reaction to the production has seen mixed reaction online, with some Twitter users unhappy with it, claiming the producers would never have depicted a scene in which Barack Obama was assassinated.
Others supported the production and criticized Delta and Bank of America for withdrawing their sponsorship.
You can share this story on social media: