Guardiola joins thousands at rally for Catalan independence (PHOTOS)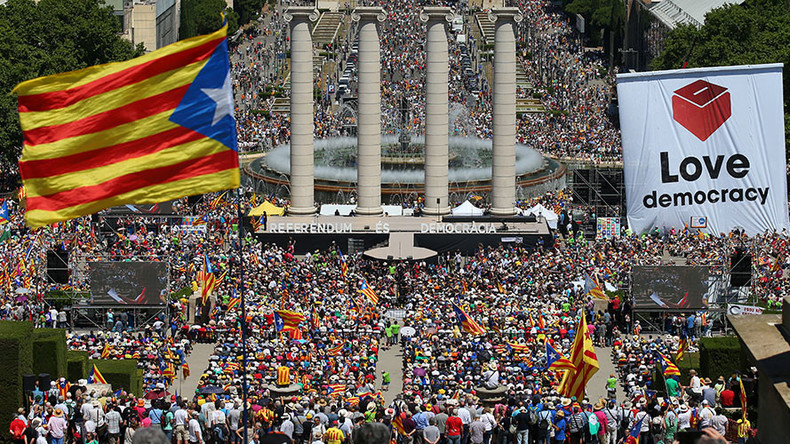 Tens of thousands of protesters descended on the streets of Barcelona Sunday demanding independence for the Catalan region. Pep Guardiola, Manchester City manager and former Barcelona captain spoke at the rally.
"We will vote, even if the Spanish state doesn't want it," Guardiola told the crowd. "There is no other way."
READ MORE: Catalonia sets date for landmark vote on independence from Spain
Catalonia regional government leader Carles Puigdemont announced that an independence referendum will be held on October 1, in defiance of the Spanish government which has said the vote will not be allowed.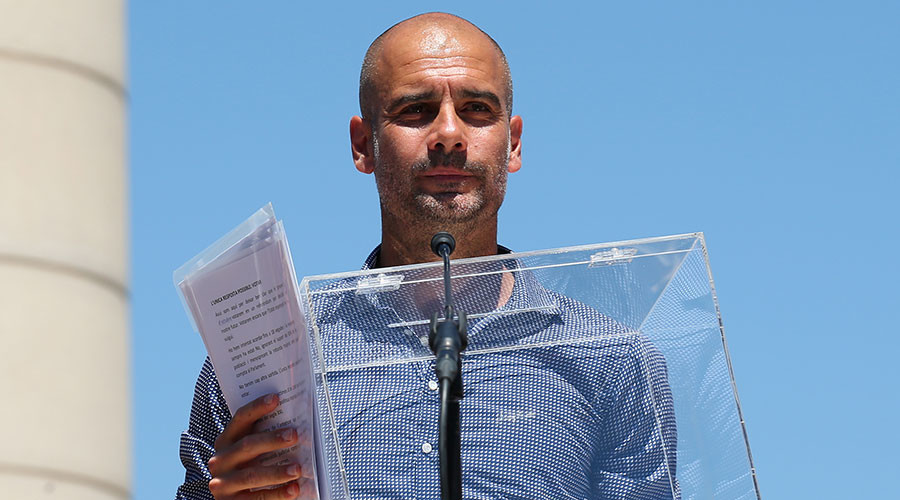 "We have tried on 18 occasions to reach an agreement on a referendum and the answer has always been no," Guardiola said. "We have no other option but to vote. We call on the international community to support us and on democrats the world over to help us to defend the rights that are threatened in Catalonia, such as the right of freedom of expression and the right to vote."
A number of ballot boxes were held up during the rally to symbolize the upcoming vote.
Local authorities said 30,000 people were in attendance while a separate source estimated a 47,000 strong crowd.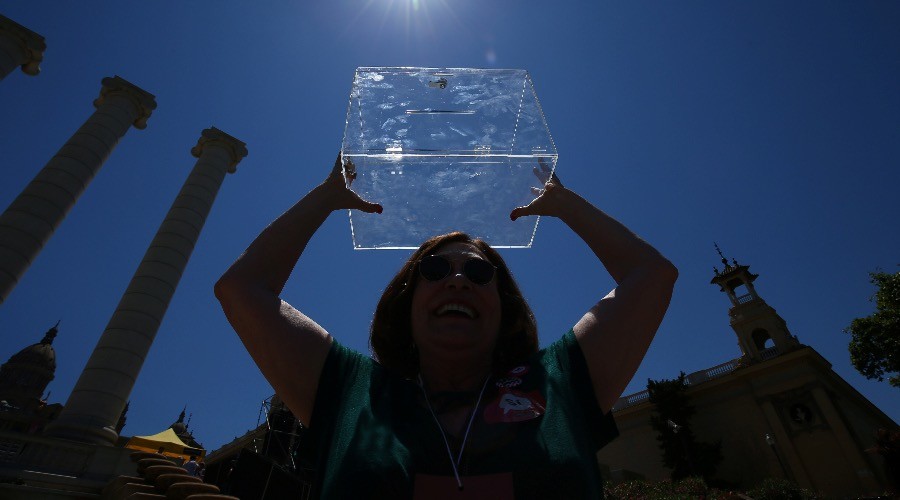 The wealthy region has long called for independence from the Spanish government. It has its own language and enjoyed autonomy before General Francisco Franco took power in 1939. Franco revoked the region's autonomy and repressed Catalan nationalism. Following Franco's death, the region got its own parliament but calls for independence persist.
In 2014, Catalonia held an informal vote on independence in which 80 percent voted in favor. However, only 2.3 million of 6.3 million eligible voters took part.