High steaks: Lunch with billionaire Warren Buffett auctioned for $2.68mn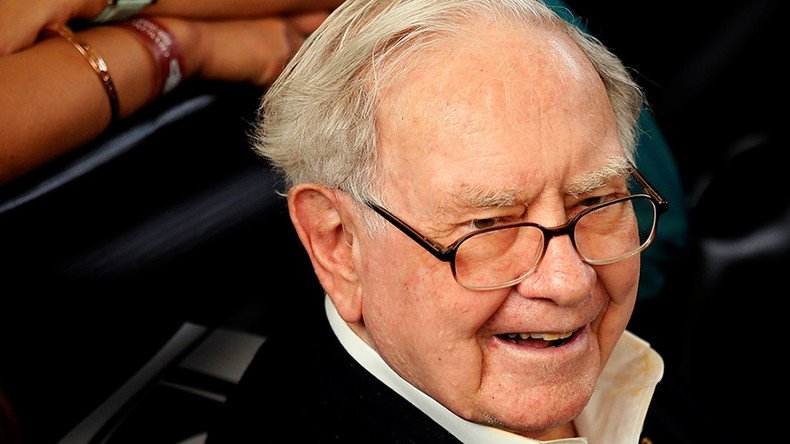 How much would you fork out for a steak with one of the richest people in the world? An anonymous bidder paid $2.68million on a private meal with investment guru Warren Buffett in an annual auction.
The entire winning bid will be donated to a San Francisco charity which helps the homeless.
In its 18th year, the eBay online auction wrapped up Friday night after six contenders were bidding for five days. The winning stake rose to $2,679,001 less than two minutes before the sale ended. Although it didn't beat last year's record of $3,456,789.
The auction has raised nearly $26 million for the charity since 2000, when the now-late wife of the billionaire, Susan Buffett, came up with the idea of the lunch fundraiser. She volunteered for the Glide Foundations, which helps homeless people, providing meals, health care, housing assistance, recovery and legal services.
"Warren Buffett and the generous bidders enable us to provide a holistic array of high-quality services that meet critical needs, improve lives and elevate the human spirit," the group's co-founder, Janice Mirikitani, said in a statement.
With the starting bid of $25,000, the participants have to be pre-approved by the auction managers. The winner, who wished to remain anonymous, will get to lunch with Buffett and bring along seven friends at New York's Smith and Wollensky steakhouse, where the lunch is typically held. However, the dining location – as well as other details – are arranged by the participants.
As of March 2017, Warren Buffett is the world's second-wealthiest person after Bill Gates, according to Forbes.
Back in 2006, Buffett vowed to give more than 99 percent of his state to philanthropic causes. In 2010, the billionaire, together with Bill and Melinda Gates, created the Giving Pledge campaign, urging the rich Americans to donate at least 50 percent of their wealth to charity.
You can share this story on social media: