'Barmaids without jealous boyfriends': Spanish bar in hot water over 'misogynistic' ad
Published time: 7 Jun, 2017 13:13
Edited time: 4 Jul, 2017 06:49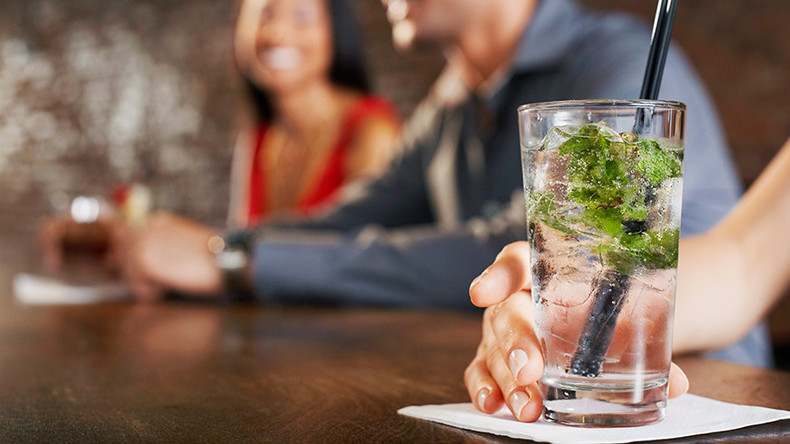 A Spanish bar which published an advert saying it was seeking "good-looking barmaids without jealous boyfriends" has been forced to apologize, after social media users branded it "sexist."
The controversial advertisement was published by Richard New Look bar in the resort of Benidorm, eastern Spain.
"We're looking for girls, 18 years plus, good-looking and with good physique, lots of experience in making drinks and nice with people. Responsible and single. We don't want boyfriends sick with jealously hanging around at 5am waiting to take you home, much less in the bar trying to control you," said the advert, as translated by the Local.
"These are the conditions, simple and straightforward and if you don't like them, don't waste our time applying for the job. It's obligatory to wear heels or platforms," added the advertisement, which was later removed following the social media frenzy.
The bar's Facebook page has since been inundated with negative comments.
"Shame on their job offer. Discriminatory, racist, misogynist, denigrating. I hope you reconsider, because you are not selling your place, you are selling the image of those women," one comment reads.
"It's disgusting that women are hired here just because of their physical appearance," says another.
Later on Tuesday, the bar offered its apologies "for those who were offended by the job announcement."
It said that the bar requires all employees "regardless of their gender" to "take care of their wardrobe." For example, "women should wear elegant dresses and men should wear jackets, ties and shoes," it added.
As for the "jealous partner" issue, the beachfront bar said that the requirement was both for men and women.
The bar management tried to justify the ad by saying it repeatedly experienced incidents in which "macho boyfriends controlled their girlfriends' actions, causing fights with clients and staff."
The bar management said it condemns incidents in which its "female workers are abused by their macho partners during their work."
Julio Granado, who's in charge of HR at the bar, said he was repeatedly insulted, "called a sexist pig and worse" after the release of the now-notorious advertisement. "I've even received death threats," he said on Facebook.
"We don't want girls working while their boyfriends come in and watch them, sick with jealousy. It's happened before and it causes terrible fights," he said.
But nothing could stem with the wrath from social media. Even the letter of apology didn't stop people from posting angry comments.
"Silly and intolerant," "What a shame," and "It's embarrassing," were some of the comments.
Some, however, attempted to defend the management of the bar.
"Everything has been taken out of context. I don't think there were any bad intentions. There are rules to avoid conflict in their business," one person wrote.