'Time for a face-off': Russian crews throw down gauntlet to NATO in tank challenge (VIDEO)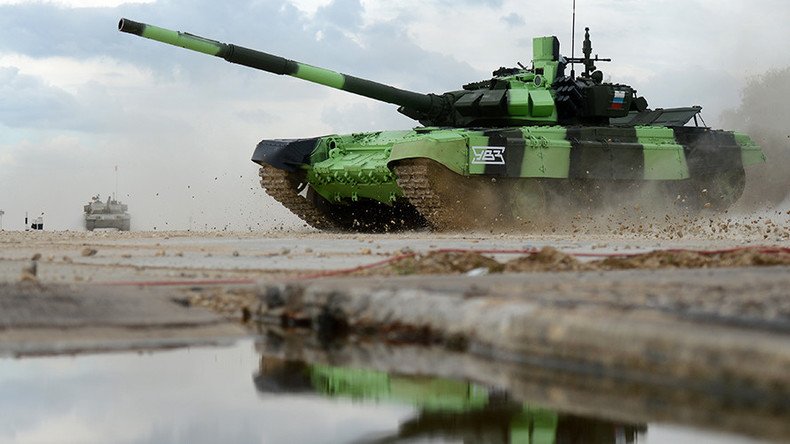 Russian forces are challenging NATO to take part in their annual tank platoon competition, in the hope that the transatlantic bloc will finally turn up this year and test itself in what could be the closest thing to a Russia-NATO tank battle.
The 'Tank Biathlon' competition is held every August, with Russia welcoming visiting platoons from over a dozen of nations for a friendly demonstration of crew skills and engineering perfection.
NATO nations hold their own tank competition, with the latest one involving six teams.
The victorious Russian team hopes this year the alliance will break its tradition of shunning the Russian games, and will finally come to test its worth against the defending champion.
"It's time for a face-off with you, guys. Instead of pointing guns at each other, let's compete with each other on training grounds," the Russian tank troops said.
You can share this story on social media: