Austria blasts past Germany to win NATO's tank games (VIDEO)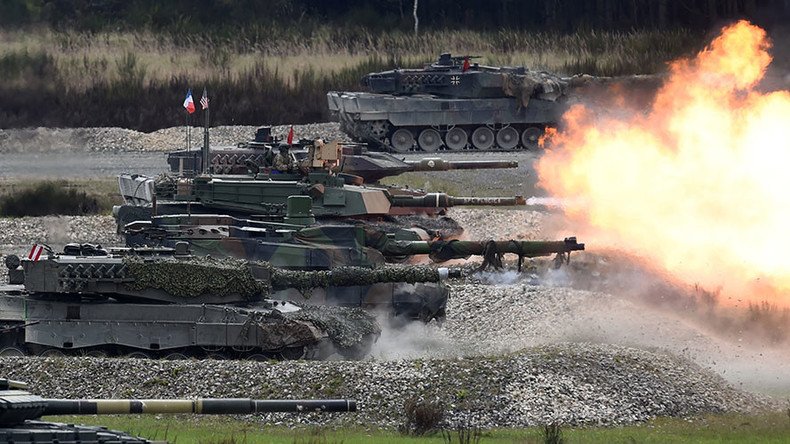 An Austrian tank platoon came in first in this year's NATO tank competition, co-hosted by the US and Germany. Newcomer Ukraine finished second to last, beating out Poland.
The annual Strong Europe Tank Challenge at the US Army's Grafenwoehr Training Area in Germany this week featured teams from NATO members Germany, France, Poland, and the US, as well as non-members Austria and Ukraine, in a four-day competition.
The platoons demonstrated their skills inside and outside of the tanks, as well as the capabilities of their tanks in a series of events, Stars and Stripes reported. The tasks included vehicle identification, battle damage assessment, and precision maneuvers.
Team Austria, with Leopard 2A4 tanks, won this year's competition. Germany, the previous year's winner, came in second with their Leopard 2A6s. The US team and its Abrams M1A2 SEP tanks came in third.
Ukraine, which competed for the first time ever this year, was stuck in last place for three days before overtaking Poland on the fourth day by demonstrating better aiming skills with their T-64BV gun.
Russia has hosted a similar tank competition since 2013, with nearly 20 teams competing in the latest event in July and August 2016. No NATO members chose to participate, but countries such as China, India, and Iran did.
You can share this story on social media: