Cash cow: Cricket tournament winners awarded calves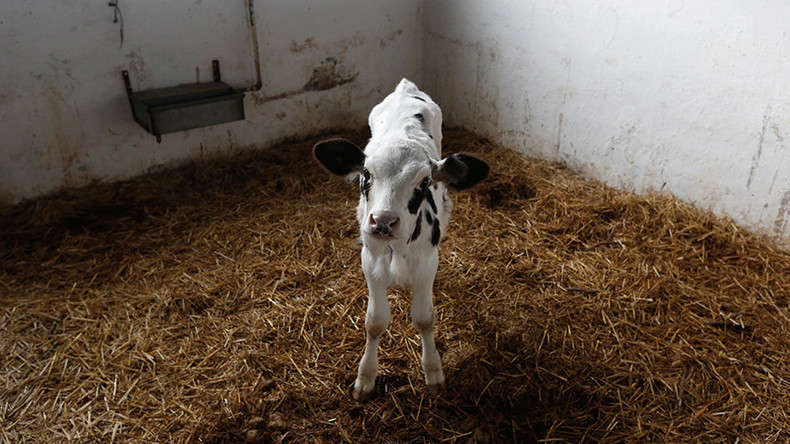 An Indian cricket team was awarded a prize of cows after winning a tournament in the state of Gujarat. The move comes as political controversy continues around the issue of cow slaughter in the country.
The unusual award was presented by the Rabri community – a group of mainly pastoralists with a close connection to cattle, who organized the cricket tournament in Vadodara.
Their aim is to increase awareness around the importance of the bovine creature.
"With this tournament we want to send a message that the cow is a very important component in our society. Rabari community has always protected the cattle as it is our livelihood," organizer of the tournament, Prakash Rabari told ANI.
Each player received a calf while the 'man of the match' was gifted a cow, reported Tupaki.com.
Rabari said the group hoped the gesture would send a message across the nation about the importance of cows.
"We want the state to recognize the cow as the National Animal, only then can we save them."
Cows are considered sacred in Hindu-majority India and their slaughter is illegal in most states.
READ MORE: Calf born with 'human face' treated as 'incarnation' of Hindu god in India (DISTURBING VIDEO)
The debate around cattle slaughter has become heated in recent weeks after the government introduced a number of hardline measures to ensure additional protections for the 'holy' animal.
Last month, the government banned the sale of aged cattle for slaughter at the country's livestock markets and imposed strict documentation requirements for any sale and purchase of cows. The restrictions apply to all bovines including cows, bulls, buffaloes, calves and camels.
In March, the state of Gujarat increased the punishment for cow slaughter from seven years to life imprisonment.
READ MORE: Holy cow! Butchers face life sentence in India for slaughtering sacred animal