Saudi 'censored' swimming pool ad turns woman into inflatable ball (PHOTO)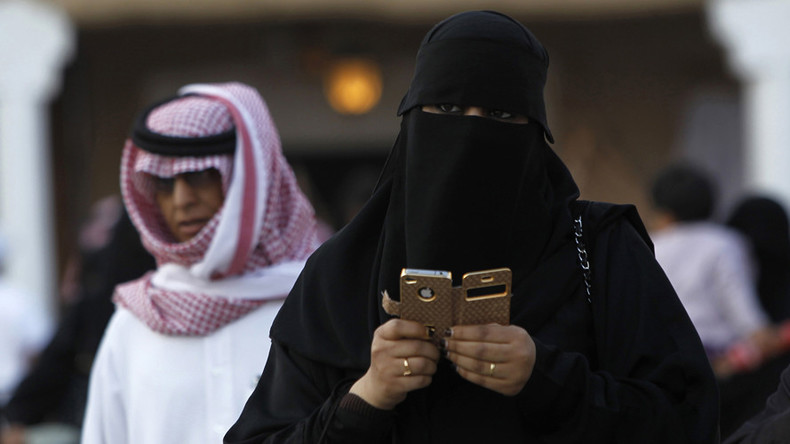 An advertisement for a Saudi Arabian hardware giant promoting swimming pools has galvanized the Twitteratti after it replaced a woman in the photo with an inflatable ball.
The image was tweeted by Saudi retail company SACO on a Twitter page highlighting its latest offers. The tweet states that the store has a large range of swimming pools on promotion and is accompanied by a photo of a family in the pool.
The man and three children appear fully clothed in the pool with their faces pixelated while the position of the woman is replaced with an inflatable ball and its reflection.
The stark censorship was highlighted on Twitter and quickly garnered tens of thousands of retweets as many expressed shock at the ad and shared the original uncensored photo.
The swimming pool depicted in the promotion is manufactured by Intex Corp – a California-based company that specializes in pools, spas and airbeds.
READ MORE: Melania & Ivanka Trump mocked for praising Saudi Arabia on women's rights
Saudi Arabia often omits women from ads or shows just their eyes. In 2012, IKEA came under fire for photoshopping women out of its Saudi Arabia catalogue.
The Swedish furniture giant later apologized, noting, that "excluding women from the Saudi Arabian version of the catalogue is in conflict with the Ikea Group values."
READ MORE: 7 states abstained from voting Saudi Arabia into UN women's rights commission
Saudi Arabia was elected to the UN women's rights commission in April despite widespread gender inequality, including the continued male guardianship system and a ban on women driving cars.