Blowtorch criminals set cash alight in bungled ATM robbery (PHOTO)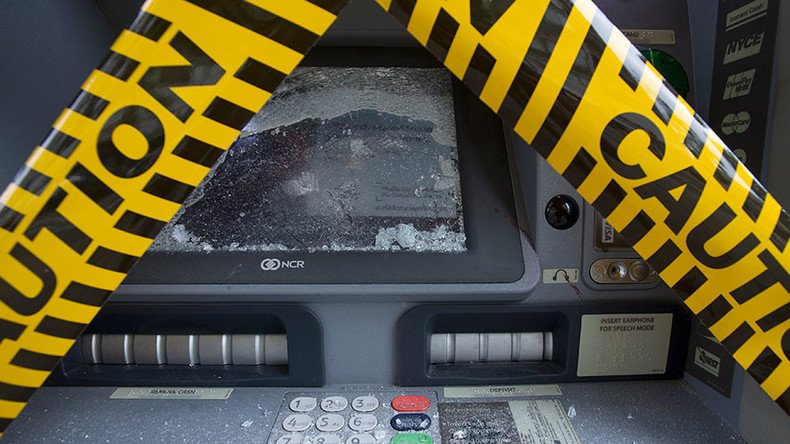 An attempt by wannabe thieves to break into an ATM went awry after the grifters inadvertently set their prospective loot alight.
Police in Everett, a city north of Seattle in Washington state, said firefighters were called to Coastal Community Bank Tuesday morning after bandits had attempted to open the ATM with a blowtorch.
John Dickson, Chief Operations Officers of Coast Community Bank, said this is the second attempted robbery at the machine following another incident involving by masked men just a few weeks ago.
RT has contacted Everett Police Department for comment on the botched robbery. They said they will soon be releasing a statement on the incident in conjunction with the bank.
READ MORE: Spectacular bank heist fail caught on camera as robbers flee scene
Trying, and failing, to break into ATMs using blowtorches appears to be growing trend among criminals.
In February a man wearing a wig failed to get cash from a New Orleans ATM using a blowtorch, while in March two suspects also failed to gain access to an ATM in both North Carolina and Houston.
You can share this story on social media: