Resisting arrest: Thrashing alligator dragged from Florida swimming pool (VIDEO)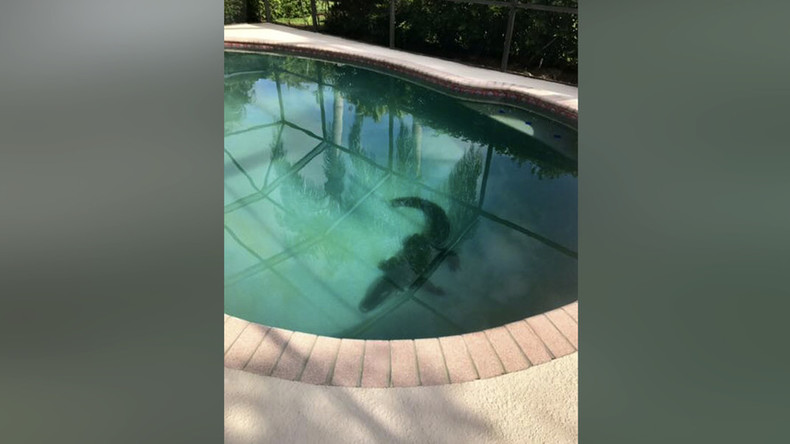 A massive alligator has made a bit of a splash online after video emerged of authorities trying to drag the resistant reptile out of a Florida family's swimming pool.
Sarasota County Sheriff's Office reported that the 8ft-long (2.5 meters) gator was spotted lurking at the bottom of a pool in Venice, south of Tampa, by a cleaner.
READ MORE: 10yo girl beats 8ft alligator by gouging its nostrils
Florida's Fish and Wildlife Conservation Commission responded to the incident hooking a wire around the creature's neck as they attempted to remove it from the pool.
Video of the incident shows the gator fiercely resisting capture, thrashing about in the pool.
The trapper relocated the gator to a safer and more "appropriate" location, according to police who issued a reminder that it was mating season in Florida meaning female alligators are on the prowl for suitable areas to lay their eggs.#
READ MORE: 'Mama gator' filmed with 16 babies strutting across golf course (VIDEOS)
Sarasota County Sheriff's Deputy Lori Clark dubbed the creature the 'Memorial Day Alligator' as the incident occurred on the US federal holiday, Monday.
She also warned pool owners in the state to invest in a protective covers.