'Tennis is full of lesbians': Aussie Grand Slam legend Margaret Court fuels gay marriage row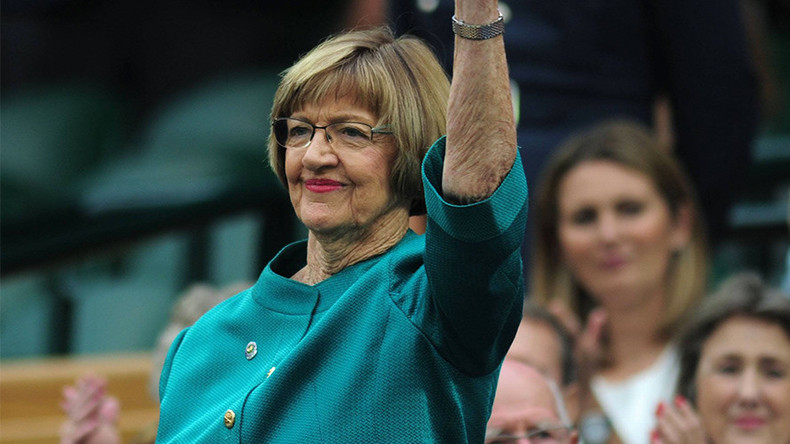 Australian tennis legend Margaret Court has stirred an ongoing row over gay marriage comments, saying that "tennis is full of lesbians."
Court, who won 24 Grand Slam singles titles during the 1960s and 70s, recently caused widespread anger when she wrote a letter to Australian airline Qantas, saying that she would not use the carrier because of its support for same-sex marriage.
Those comments led to calls for her name to be removed from the Margaret Court Arena – a venue for the Australian Open tournament.
Court, 74, who is now a Christian pastor, made her latest comments to radio show Vision Christian Radio.
"Tennis is full of lesbians, because even when I was playing there was only a couple there, but those couple that led, that took young ones into parties and things.
"And you know, what you get at the top is often what you'll get right through that sport," she added.
"We're there to help them overcome. We're not against the people."
Court also said that transgender children were the work of "the devil," the BBC reports.
Numerous tennis stars past and present have spoken out against Court, including men's world number one Andy Murray, who on Tuesday said: "I don't see why anyone has a problem with two people who love each other getting married."
"If it's two men, two women, that's great. I don't see why it's anyone else's business. Everyone should have the same rights," Murray said at the French Open in Paris.
READ MORE: Gay pair caned in Indonesia as crowd cheers & takes pictures
Former players Martina Navratilova and Billie Jean King – both of whom are gay – have said Court's name should be removed from the Melbourne Park arena.
You can share this story on social media: