Belgian princess discharges firearm, 'deafens' PM in bizarre road race incident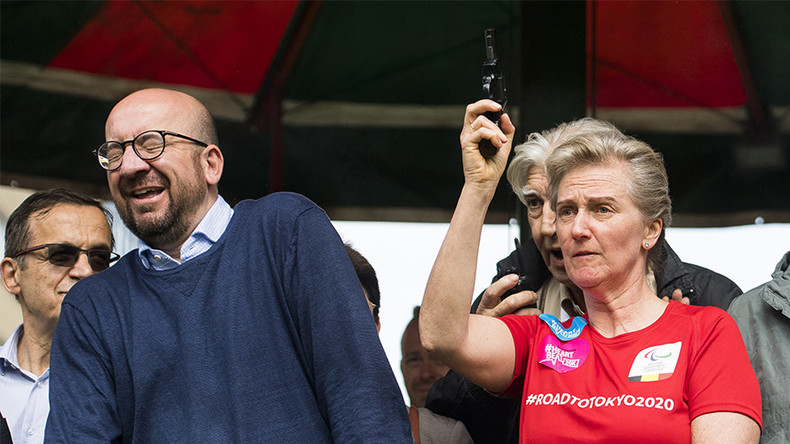 Belgian Prime Minister Charles Michel is reportedly seeking treatment for damaged hearing after a starting pistol was fired too close to his ear by the state's princess.
READ MORE: 'Trump not Welcome': Thousands protest US president's visit ahead of NATO summit in Brussels
The pistol was fired by Princess Astrid, the youngest sister of Belgium's King Philippe, on Sunday at the start of a 20km run through Brussels.
A startled Michel initially appeared to laugh off the incident – but by Monday was seeking treatment for the ringing in his ears.
On Tuesday, the 41-year-old PM was said to be still suffering from impaired hearing, forcing him cancel all work engagements, including an appearance before the Belgian Parliamentary Committee on Internal Affairs of the House.
"The Prime Minister must follow a number of treatments within 48 hours after the incident,"said spokesman Barend Leyts.
He will continue to receive treatment throughout the week.
The setback comes just days after Michel welcomed US President Donald Trump to Brussels.
Trump is reported to have spent the trip eating chocolates and complaining about how difficult it is to get approval for his golf clubs in Europe.