'I keep people awake at night': 'Mad Dog' Mattis drops 'quote of the year' (VIDEO)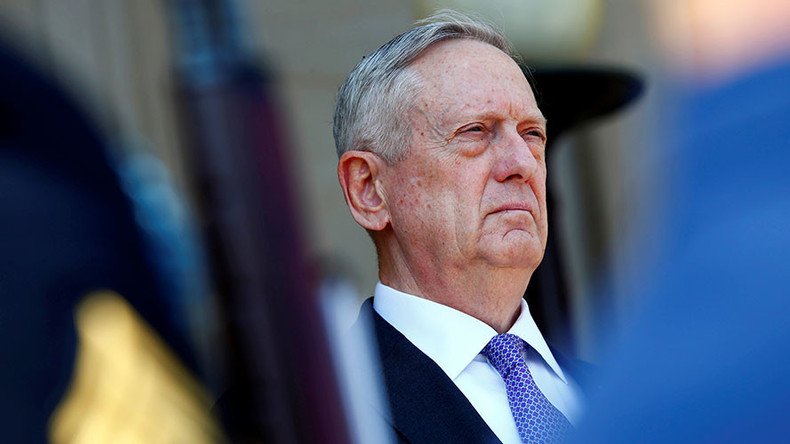 US Secretary of Defence James Mattis channelled his inner Walter White when questioned on "what keeps him awake at night?"
Speaking to John Dickerson on CBS' 'Face The Nation,' 'Mad Dog' Mattis said "nothing" keeps him awake at night and that he's the one who keeps other people up.
"I keep other people awake at night," the retired Marine Corps general said in a clip which sparked a flood of online reaction.
During the interview, Mattis revealed that the US will escalate its military strategy against the Islamic State (IS formerly ISIS/ISIL), despite the "fact of life" that it will cause even more civilian casualties.
READ MORE: 'Fact of life': Civilian casualties inevitable amid US tactics of 'ISIS annihilation' – Mattis
"Our intention is that the foreign fighters do not survive the fight to return home to North Africa, to Europe, to America, to Asia, to Africa. We're not going to allow them to do so. We're going to stop them there and take apart the caliphate," he said.
He also discussed the Trump administration's diplomatic relations with Russia saying: "Right now, we're dealing with Russia, attempting to deal with Russia, under President Trump's direction, in a diplomatic manner."
However, it was his villainesque remark about keeping people up at night, that drew by far, the greatest reaction on Twitter with numerous people describing it as "the quote of the year".
The clip sparked a rush of "Mattis facts", a take on the popular "Chuck Norris facts" trend.
Several people also drew comparisons with the chilling line from lead character Walter White from the hit show, Breaking Bad: "I am the danger... I am the one who knocks."
You can share this story on social media: