Ariana Grande cancels next 6 concerts following Manchester attack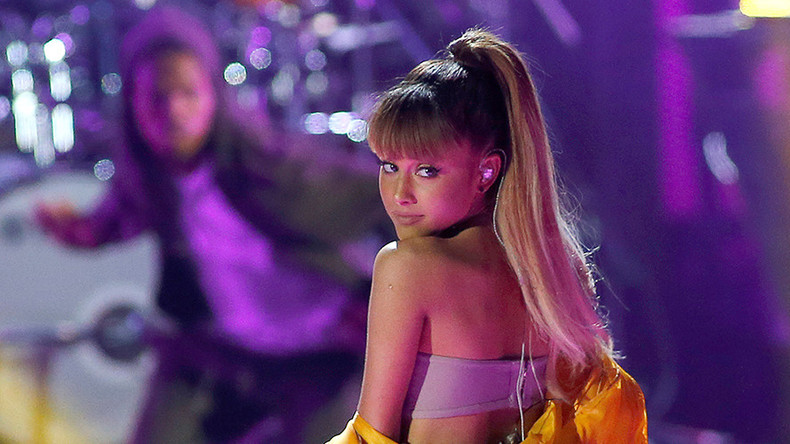 Ariana Grande has cancelled the next six concerts in her tour out of respect for the 22 people killed and 64 injured in the suicide bombing at the popstar's show at the Manchester Arena on Monday.
The singer's management team released a statement saying the tour is suspended until June 5.
"Due to the tragic events in Manchester, the Dangerous Woman tour with Ariana Grande has been suspended until we can further assess the situation and pay our proper respects to those lost," the statement read.
Grande's two scheduled performances at London's O2 arena this week have been cancelled along with shows in Belgium, Poland and Germany. The tour is currently set to resume in Zurich, Switzerland on June 5.
The singer will have 19 scheduled concerts remaining all around the world before the tour ends.
"We ask at this time that we all continue to support the city of Manchester and all those families affected by this cowardice and senseless act of violence," the statement continued. "Our way of life has once again been threatened but we will overcome this together. Thank you."
In the aftermath of the attack, Grande tweeted her devastation at what happened: "broken. from the bottom of my heart, i am so so sorry. i don't have words."
The popstar was uninjured following the Monday's attack.
broken.
from the bottom of my heart, i am so so sorry. i don't have words.

— Ariana Grande (@ArianaGrande) May 23, 2017
US Weekly has reported that the singer has returned to her home in Florida.
Her management company SB made the following statement on Twitter: "Our hearts are broken. Words cannot express our sorrow for the victims and families harmed in this senseless attack."
You can share this story on social media: