ISS plans urgent spacewalk to restore solar power & cooling systems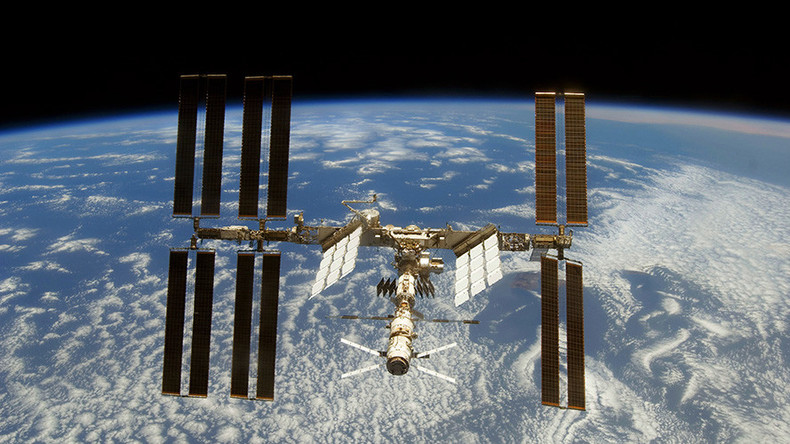 NASA astronauts will embark on a spacewalk Tuesday to repair an electrical system on board the International Space Station (ISS) which failed Saturday morning. The data relay box controls the station's solar power, radiators and cooling systems.
Since the device broke down, the ISS has been forced to rely on backup power. The five-member crew are not thought to be in any danger.
Station commander Peggy Whitson and flight engineer Jack Fischer will complete the repairs in an operation NASA expects to last a total of two hours.
The box, known as a multiplexer-demultiplexer (MDM), is found in the S0 truss, an area described as the central backbone of the orbital. Whitson assembled the replacement on board the ISS Sunday ahead of what will be the 201st spacewalk since the laboratory was built.
The ISS is staffed by rotating crews and serves as a research laboratory for biology, physics and life sciences experiments.
NASA astronauts conducted a similar mission in April 2014 when crewmembers Steve Swanson and Rick Mastracchio installed a spare MDM after the original failed during a routine systems check.
Earlier this month, Whitson and Fischer replaced a device that supplies electricity to experiments outside the station. However, the pair narrowly avoided disaster when it was noticed that the hose linking Fischer's spacesuit to the station was leaking water.
That malfunction follows an incident in July 2013 when Italian astronaut Luca Parmitano was at risk of drowning when the helmet of his suit flooded with water an hour into his spacewalk.