Watch Siberian wonder boy lift heavy weights to dad's delight (VIDEO)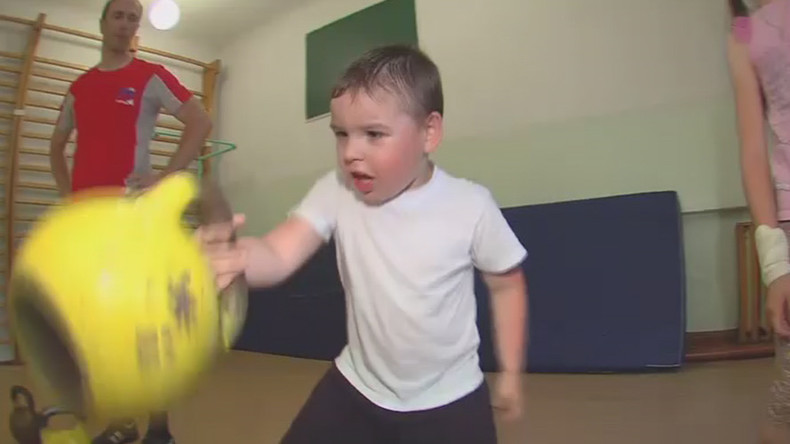 Four-year-old Zhenya from the Russian city of Irkutsk shot to fame this Victory Day when he swung a 4kg (8.8lb) weight 117 times at a public contest.
The son of a professional power lifter, Zhenya took a shine to the sport when he accompanied his dad and older sister Yana to the gym.
"Yana went to her first contest and instantly won. It took off from there. Then we decided to try the boy, and it worked too," dad Aleksandr told Vesti TV.
His 11-year-old daughter has been training too, and also achieved an impressive result at the contest, swinging a 6kg weight a whopping 550 times.
"They say: well done! You're even scary to be friends with," she told Russian state TV, describing her classmates' reaction to her weight-lifting success.

Zhenya's trainer is wary of the boy's age and says it's still too early for him to lift anything heavier than he already has.
He isn't the only one worried, however. Internet users have expressed concern about the child's well-being, given his age.
"Not a healthy exercise for a young kid," "Child abuse right there.. wow,""idiot parents making a growing child train that hard!!!!" and "Shoot the parents," were just a few of the comments people left under the video of Zhenya's training.