High fliers: Mega rich get their own private terminal at LAX (PHOTOS)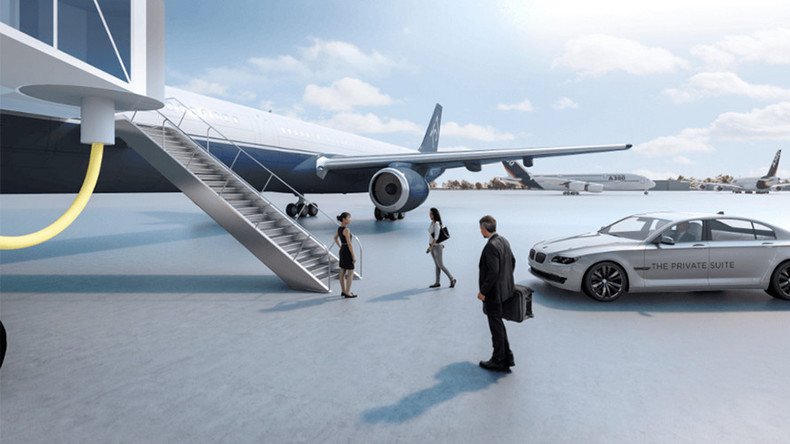 The ultra wealthy no longer have to mix with the ordinary folk at Los Angeles International Airport, thanks to a new $22 million private terminal that shows the rich really do live in a parallel world.
While ordinary passengers tackle '2,200 footsteps' through the hustle and bustle of check-ins, baggage, and crowded TSA lines, members of the new Private Suite make a mere '70 steps' from their car to the plane.
Oh, and they are "all peaceful footsteps," according to the new service, operated by international security consultant, Gavin De Becker and associates.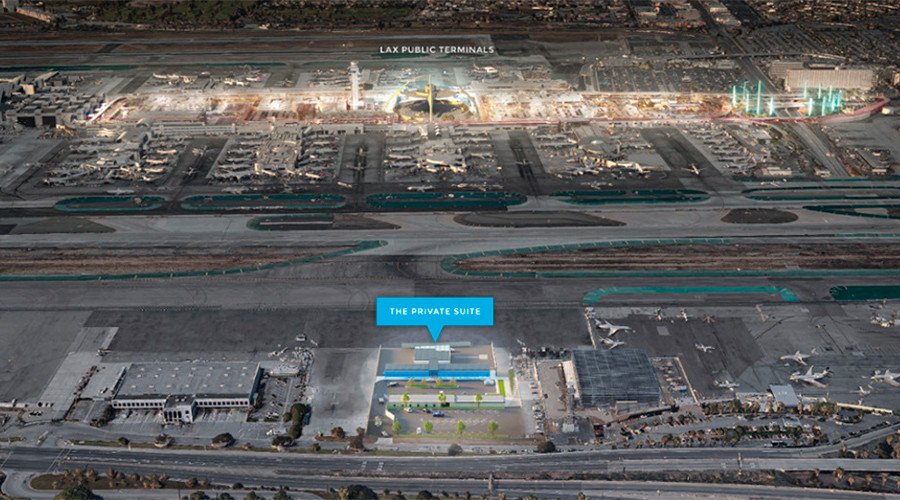 The luxurious terminal is aimed at the very rich and famous and promises a paparazzi free journey for members who can instead enjoy their pre-flight time in their own private suite.
Each of the 13 suites come with its own bathroom, a well stocked food-service pantry, a two-person daybed, and a runway view of aircraft landing and taking off. There are menus of toys for children and prayer mats for Muslims.
There's also a high end wardrobe on site in case of emergencies such as a wine stain or forecasted rain at your destination.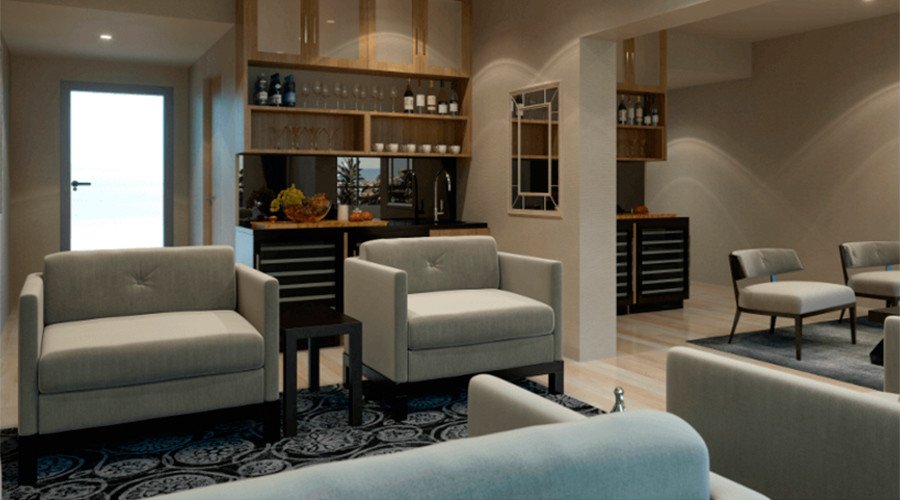 And when it's time to board, VIP passengers are chauffeured across the tarmac directly to their aircraft.
Of course the execution of this hassle free process requires manpower – eight employees to be exact for each Private Suite member.
Their specific duties range from getting the member into the gated compound to escorting them through a private TSA screening and into a BMW.
Apparently, it's one person's sole job to wait at the jet-bridge in order to accompany members to the aircraft door.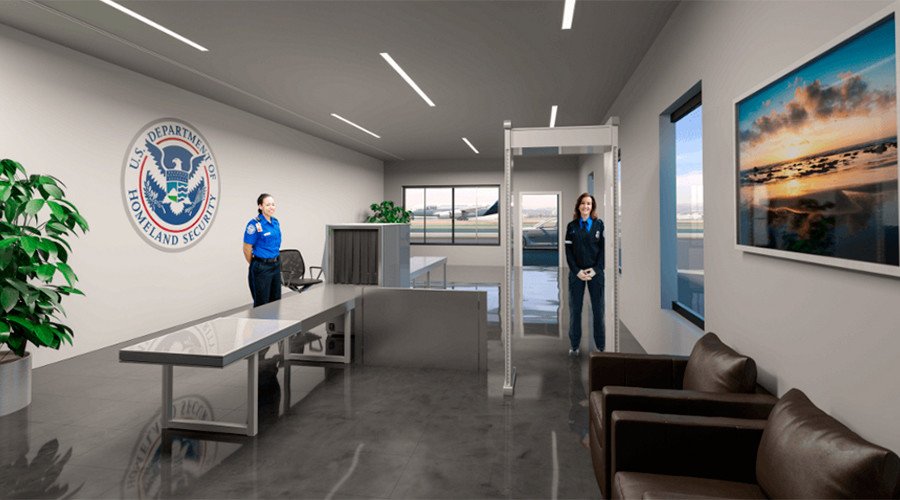 The facility is the first of its kind in the US, according to the Guardian and looks like it might even meet the standards of US President Donald Trump who famously branded LAX as similar to a third world facility earlier this year.
READ MORE: Trump's plane given water cannon salute at NY airport he slammed during campaign (VIDEO)
[PIC] Roll out the red carpet! The Private Suite at LAX is now open! Members-only suite provides luxurious experience & more! pic.twitter.com/ucY07I6TLh

— LAX Airport (@flyLAXairport) May 8, 2017
Of course money talks and in this case you will need to first pay down $7,500 a year for membership before parting with $2,700, for up to four people, each time you use the service, or $3,000 for international flights.
It's possible for non-members to test out the service in a shared waiting-area suite for just $2,000.
De Becker told the Guardian that the new facility doesn't cost the taxpayer anything and will generate $34 million for LAX over the next nine years, as it encourages the use of commercial flights rather than charter private jets.
1,200 people including lawyers, entertainment executives and media types have already signed up according to the LA Times.
READ MORE: Police forcibly remove passenger at behest of United Airlines in disturbing footage
You can share this story on social media: