'SlutWalk' attracts up to 1,000 demonstrators in Israel (VIDEO, PHOTOS)
Published time: 12 May, 2017 17:05
Edited time: 12 May, 2017 17:30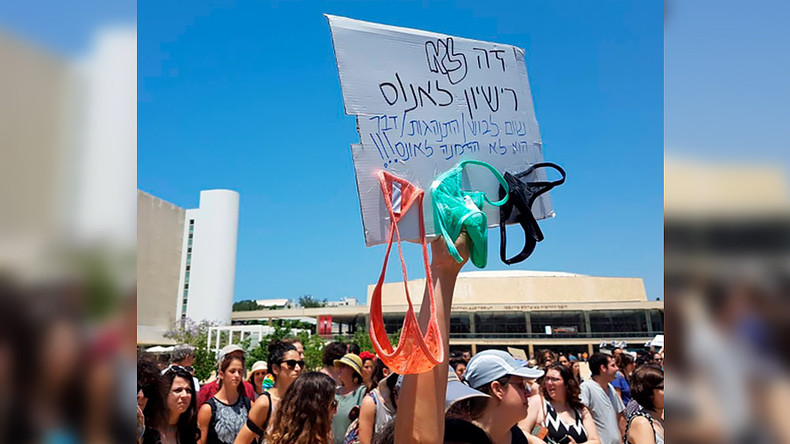 Women have taken to the streets of Tel Aviv in revealing clothing as part of the annual 'SlutWalk.' The march protests a perceived victim-blaming culture where how a woman dresses is used by some to rationalize sexual assault.
"The provocative dress, other than getting the media's attention, is meant to say, it doesn't matter if I'm undressed or if I'm a slut, I'm allowed to say no, and if somebody disregards this 'no,' then he is a sex offender and I'm not at fault," organizer Bracha Barad told the Times of Israel.
Some of the signs in Hebrew said, "No drink is an invitation to rape," and, "My body is not a sex object."
Barad said the protesters aim to reclaim the word "slut," comparing it to the word "queer", which she said is no longer used in a derogatory way.
One in five women in Israel will experience rape and one in three will experience sexual assault, according to the Tel Aviv Sexual Assault Crisis Center.
The marches originated in 2011 in Canada in response to comments by police these that women shouldn't "dress like sluts" to avoid being sexually assaulted.