Sign language sensation steals show at Snoop Dogg gig (VIDEO)
Published time: 11 May, 2017 10:16
Edited time: 17 May, 2017 19:25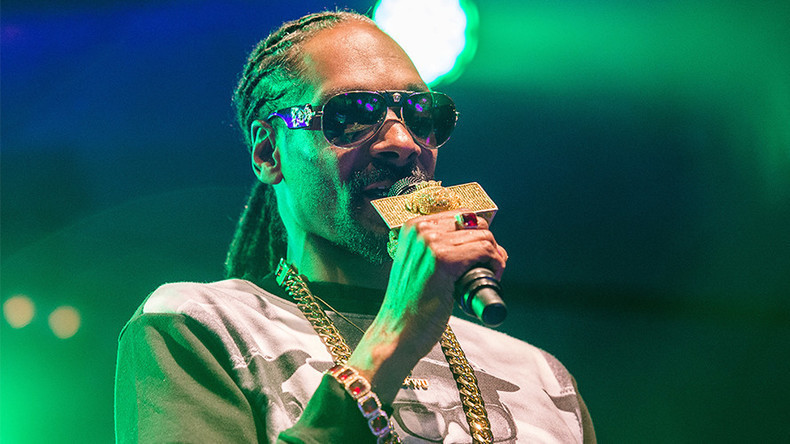 Snoop Dogg is a hard man to upstage but a sign language interpreter in New Orleans did just that. A video of Holly Maniatty enthusiastically signing a concert for Snoop has clocked up 14 million views online.
Maniatty, who regularly signs rap concerts, was filmed singing the lyrics to Snoop Dogg's song 'P.I.M.P' at Jazz Fest in New Orleans last weekend. The interpreter stands in front of the stage at a lower level than Snoop, giving a performance worthy of its own show.
A woman claiming to be Maniatty's cousin said in a Facebook comment: "She puts her all into studying each artist, not just the lyrics but the body language and gestures. It's all or nothing; go big or go home! So proud of her."
A lover of hip hop, she has previously signed concerts for Public Enemy and the Wu-Tang Clan, always with the same infectious enthusiasm.
She even got the attention of Bruce Springsteen, who joined her for a dance in 2012.
In a 2013 interview she said she's prepared for anything, even a rapper freestyling. "You have to know where they're from and tune into that. I'm not really sure why exactly, but I'm kind of able to very rapidly process rap and hip hop, it's just kind of my thing and I love it," she said.