A step closer to Mars: SpaceX test fires 'world's most powerful rocket' (VIDEO)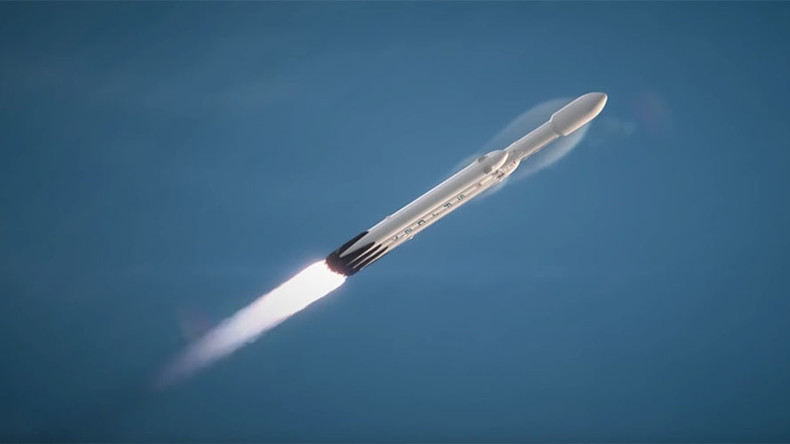 SpaceX has taken the next step on its mission to Mars after a successful 'static fire test' of its massive Falcon Heavy rocket at the company's Texas development site.
With a lift-off thrust comparable to approximately 18 '747' aircraft operating at full power, SpaceX claims the rocket is the "world's most powerful." Elon Musk's company hopes to launch the Falcon Heavy late this summer.
Falcon Heavy is a pimped out version of the company's Falcon 9 rocket which, along with its Dragon craft capsule, has been used multiple times to bring supplies to astronauts on board the International Space Station, before safely returning to Earth.
The rocket's triumvirate of boosters give Falcon Heavy substantially more thrust than Falcon 9 though, allowing the larger rocket to carry more than 140,000lb into lower Earth orbit and 37,000lb to Mars. Currently Falcon 9 can bring just over 50,000lb to lower Earth orbit.
On Tuesday, SpaceX released footage of the static fire test, which ignites the rocket's engines while it's strapped down, unable to lift off.
The rocket's debut has been long-anticipated by fans of the private space exploration company. Elon Musk previously said that it would be ready to launch as far back as 2013.
Further to the hopeful Mars mission, the company is planning on using Falcon Heavy to bring two tourists for a trip to the moon in 2018.
You can share this story on social media: