Teenage 'devil worshipper' desecrates veil 'touched by Jesus'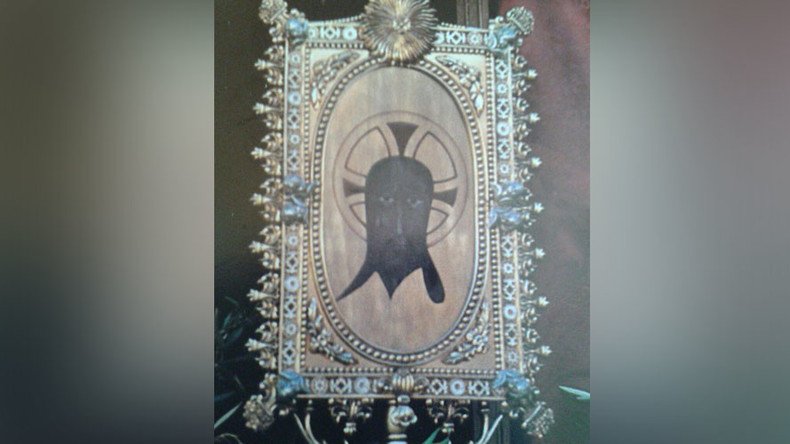 A satanic message was etched over a holy relic believed to show the face of Jesus at a church in Spain. The number 666 was scratched into the glass and crosses inverted at the Monasterio de la Santa Faz in Alicante.
The culprit hid in the church on Saturday night in order to carry out the vandalism, sources told local media, based on security camera footage.
When it was reopened on Sunday morning by a caretaker and chaplain, they discovered crosses inverted and 666, a number associated with the manifestation of Satan, etched onto a glass case containing a relic known as the "Veil of Veronica."
It is not known if the vandal attempted to open the case to damage the piece of cloth, believed to contain an image of Jesus' face after it was used to wipe his sweat and blood on the way to his crucifixion in Calvary.
A 17-year-old is reported to have been arrested over the incident.
Jesús Murgui, the bishop of Orihuela-Alicante, said in a statement that they are praying for the culprit and asked that "the deplorable circumstances not be to the detriment of the love and the devotion that we feel toward this age-old relic of the Holy Face."
The church is a popular destination for pilgrims on the second Thursday after Easter Sunday in particular, when over 200,000 people make the 7.5km walk from San Nicolas Cathedral to the Monasterio de la Santa Faz, which translates as the 'Monastery of the Holy Face.'
You can share this story on social media: