'Iranian Messi' lookalike taken in by police for his own protection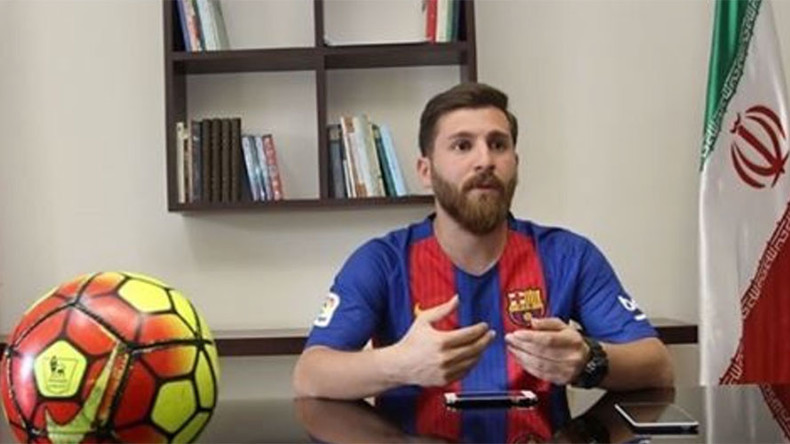 Iran's Lionel Messi lookalike recently discovered that there can be some drawbacks to being mistaken for one of the most recognizable people in the world.
Things got a bit crazy for Reza Parastesh over the weekend in the western Iranian city of Hamadan. He is constantly stopped for selfies with football fanatics, but police had to intervene when too many people swarmed him for a picture.
Police then escorted the doppelganger to the station and impounded his car to curb the chaos, which almost resulted in public order charges.
The fuss all started a few months ago when Parastesh's football-mad father suggested he wear Messi's No. 10 Barcelona jersey and take a photo. The student then sent the pictures to a sports website and the story went viral.
"The first time that I seriously decided to take a photo with sports clothes and introduce myself as the double of Messi. My father encouraged me. He said – do it," Parastesh explained to Ruptly.
"I sent them one night and by the morning they had called me and said I should come in quickly for an interview," he told AFP.
Despite this latest hiccup, Parastesh has benefitted from the uncanny resemblance, landing the 25-year-old with numerous media appearances and even a modelling contract.
Parastesh's image was also reportedly used on Twitter by Eurosport UK while referring to the iconic Argentine.