Putin visits his former KGB boss on his 90th birthday (VIDEO)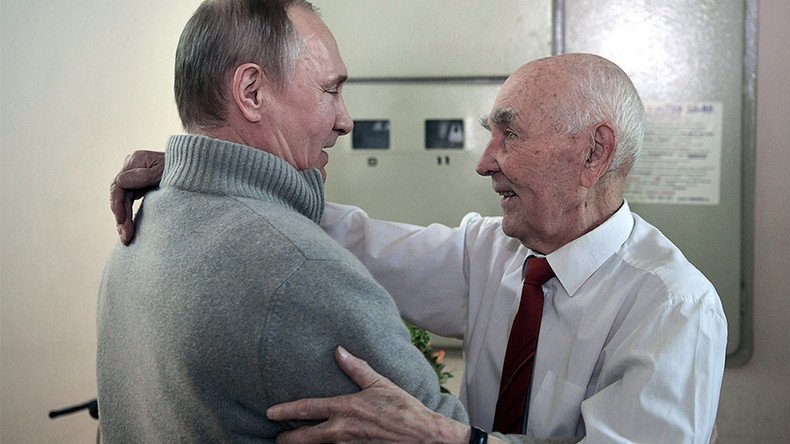 Russian President Vladimir Putin and his former KGB colleagues visited an ex-East Germany station chief to wish their former boss well on his 90th birthday.
Putin was joined by Sergey Chemezov and Nikolay Tokarev, who served with him as intelligence officers in East Germany. They visited Lazar Matveev, who turned 90 today, at his home in Zhulebino, a neighborhood in eastern Moscow, on Monday.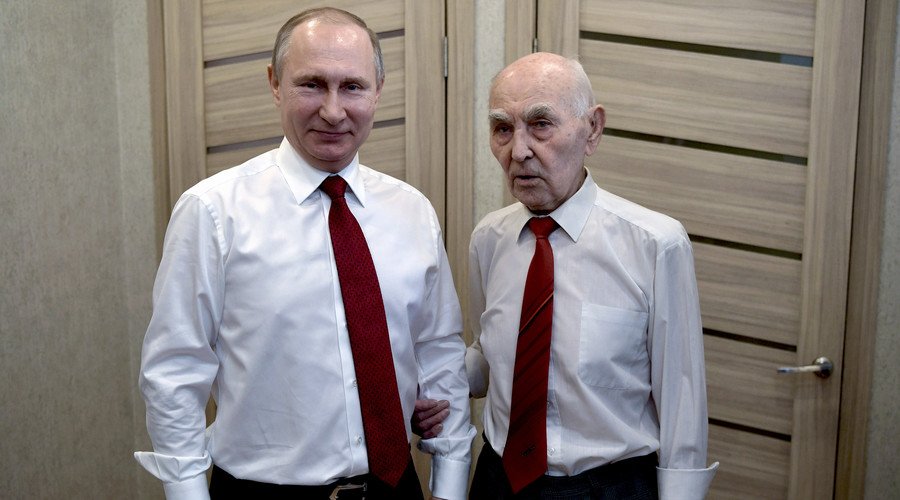 Theirs appeared to be a surprise visit, the birthday boy staring in amazement as he open the door to his former charge, now the president of Russia.
Putin brought his ex-boss what he called "an officer's gift" – a wrist watch with the presidential coat of arms, as well as a rare copy of Pravda newspaper printed in 1927 – the year the retired intelligence officer was born.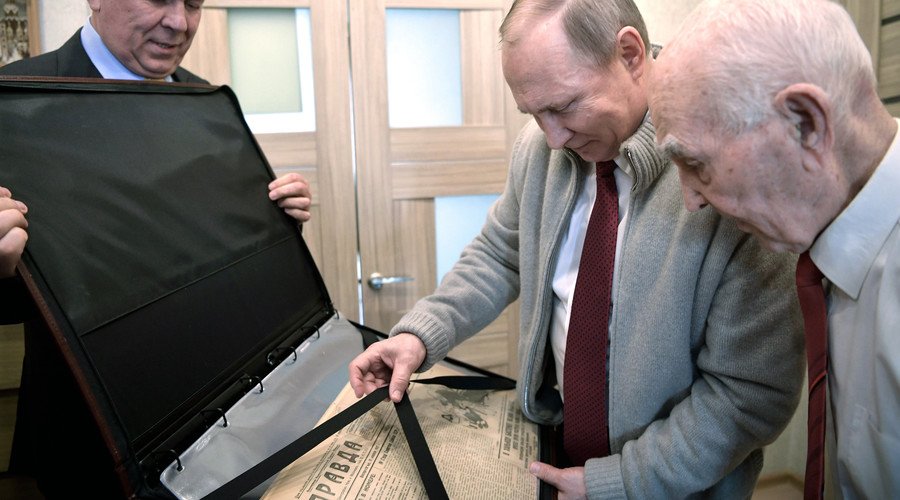 The four then sat down for some birthday cake and a toast praising Matveev's contribution to Russia's security.
According to open sources, the 90-year-old Matveev spent over 20 years abroad. In the 1980s, he led a KGB station in the East German city of Dresden, where Putin, Chemezov and Tokarev worked under his supervision.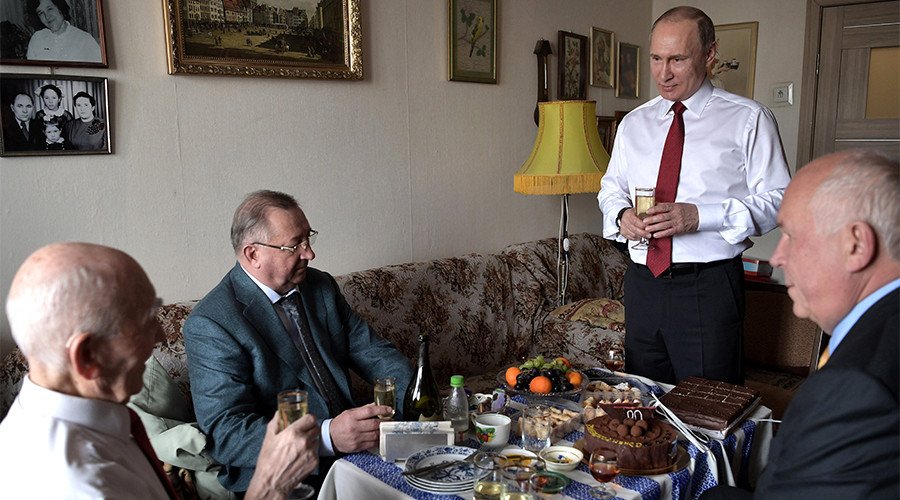 His duties allegedly included liaising between the KGB and East Germany's Ministry for State Security, otherwise known as Stasi.
READ MORE: Obama (falsely) appoints Putin as KGB chief in frantic attack on Trump
Putin joined the KGB in 1975, serving in Dresden from 1985 to 1990. He retired from the intelligence service with the rank of lieutenant colonel when the USSR collapsed, but briefly served as head of the FSB, the KGB's successor, in the late 1990s.
Chemezov, Putin's KGB colleague, now chairs Rostec, a Russian state corporation in charge of development and export of hi-tech products, while Tokarev heads Transneft, the government-owned oil pipeline monopoly.
You can share this story on social media: