Jupiter dances with the moon in rare night sky performance (PHOTOS)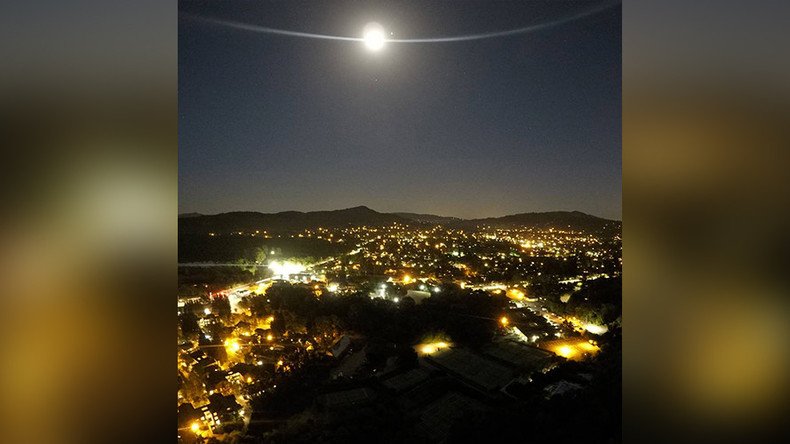 The night sky produced a rare treat for stargazers on Sunday, when Jupiter appeared brightly in the sky next to the moon. Even with binoculars, the solar system's largest planet was easily visible, along with its moons.
Visible in most of the northern hemisphere, the UK's clear skies on Sunday were perfect for viewing the planet, whose visibility peaked at 11pm local time. Images shared online show that the planet was visible to the naked eye.
Even with some basic astronomy tools, the brightness of the planet allowed for its moons to be seen.
While Sunday provided the best glimpse of Jupiter, eager stargazers have been able to catch it since May 5, when it first became visible alongside the moon. It will bid farewell again on May 8.
And if you missed the show, don't worry. The two will be together again on June 3, according to Space.com.
You can share this story on social media: