3,000-mile blunder: United Airlines sends passenger wrong way around the world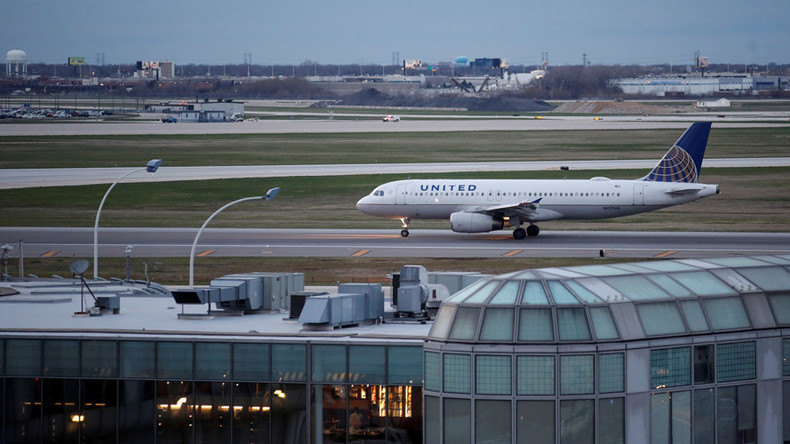 A passenger who was boarded onto the wrong United Airlines flight has been flown 3,000 miles in the wrong direction.
In another public relations blunder for the airline, Lucie Bahetoukilae was forced to spend 28 hours getting home after staff failed to inform her of a gate change.
"She could have been a terrorist and killed people on that flight and they didn't know – they didn't catch it," Bahetoukilae's niece Diane Miantsoko told ABC.
Miantsoko said her aunt was not seeking a reimbursement but was instead concerned with the security lapse.
Bahetoukilae, who is from France and does not speak English, was flying from Newark, New Jersey, to Paris when United Airlines announced a gate change to her flight in English. "If they would have made the announcement in French, she would she have moved gates," Miantsoko said.
At the boarding gate United Airlines staff failed to notice the destination on Bahetoukilae's ticket and stamped it, sending her on an inadvertent journey to San Francisco. Finding her seat occupied she was moved to a different seat – and again staff failed to notice her ticket was for another flight.
Bahetoukilae then travelled 3,000 miles to San Francisco where she was forced to wait 11 hours for the airline to rectify the issue. Some 28 hours after leaving Newark she finally returned home to Paris where she was refunded the price of her ticket along with a voucher for another trip to Newark.
Speaking to ABC United Airlines said a representative was working to ensure a similar incident does not happen again.
READ MORE: United Airlines proposes policy change after nightmare PR week
Last month the airline came under heavy criticism after video emerged of a passenger being forcibly removed from one of its flights to make space for crew.
You can share this story on social media: