Great migration: Female wolf found to have travelled 500km to settle in rural Denmark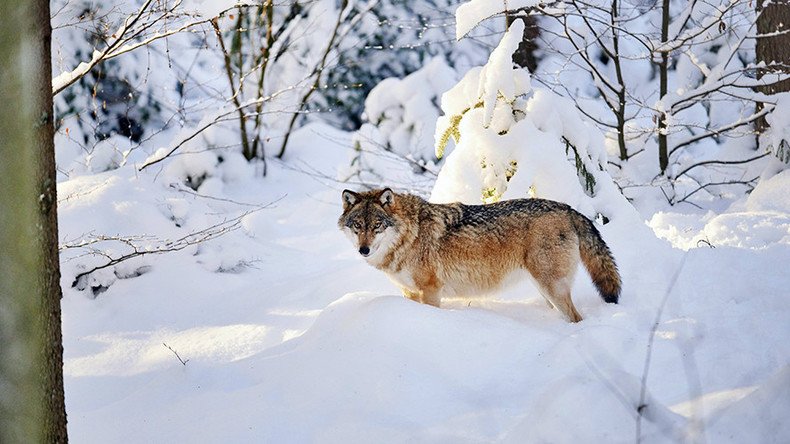 Wolves may be making a comeback in rural Denmark after at least five of the creatures were found to have settled in the west of the country.
Peter Sunde, a prominent zoologist from Aarhus University, claims to have obtained DNA evidence that not only proves wolves have returned to the west Jutland region, but that one female has travelled over 500km (310 miles) from Germany to settle there.
"We expect that they will have cubs this year or the next," said Sunde, speaking to AFP.
"People were very surprised when wolves first appeared in Denmark but they are highly mobile and are just as adaptable to cultural landscapes as foxes are. The only problem historically is that we killed them."
DNA from two faeces samples confirm that the female came from an area 25km south of Berlin.
Sunde believes the animals might have been rejected by their families before travelling to Denmark in search of new grounds for hunting.
Surveillance video and studies of pawprints have also confirmed wolves' have been travelling in the area.
Reports of their return to the Scandinavian country began in 2012, the first sightings since Denmark's last wolf was killed almost 200 years ago.
There are currently more than 12,000 wolves in western Europe, with the population in Germany said to be growing at 25-30 percent each year.
READ MORE: First wild bison calves born at Canadian park after 140 years
Speaking to the Guardian, Guillaume Chapron, a researcher at the Swedish University of Agricultural Sciences, warned of the potential impact a growing wolf population might have on livestock.
Chapron said: "In Denmark there's no reason wolves can't thrive. But the question has to be asked, are people going to accept the wolves? The wolf will need to eat something. When they realise that Danish sheep don't taste too bad that may be a little problematic. It will be interesting to see how far we can coexist with big predators."
The Danish government has already responded to reports of the killing of livestock by offering compensation to farmers and funding for protective fencing.
You can share this story on social media: