Astronaut shares footage of first steps on Earth after year in space (VIDEO)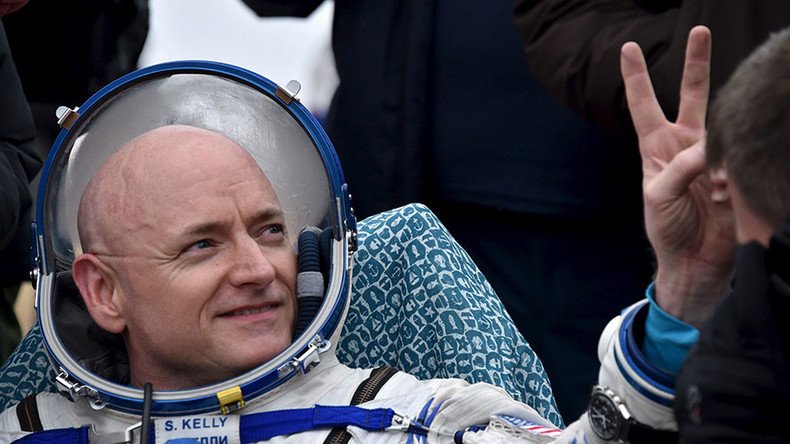 Astronaut Scott Kelly has shared a video of his attempts to readjust to life on Earth after a year in space – and the images quite literally show the gravity of the task.
In the clip, recorded following his return from the International Space Station (ISS) last year, Kelly is watched over by NASA officials as he struggles to walk a few feet along a tented corridor.
The spaceman posted the video on Twitter to coordinate with #StarWarsDay on May 4, a day celebrating the space adventure movie franchise.
As he walks Kelly says "I feel like Jar Jar Binks", a reference to the ambling walk of the much-loathed character from the 'Star Wars' prequel series. Twitter users were more impressed with Kelly's efforts, however, lauding the astronaut for sharing an insight into what it takes to recover from such an experience.
Kelly, now retired, returned to Earth last March after spending 340 days in space. He is the first American to achieve the feat.
Along with his brother Mark, he is part of the unique NASA Twins Study designed to test the long-term effects of space travel and zero gravity on the human body.
The agency hopes the findings will aid preparation and planning for longer-term space travel projects, such as journeying to Mars. NASA shared some of the preliminary results of the study in January and says it will release more later this year.
You can share this story on social media: