Wi-Fi & phone signals could be used to map your home – study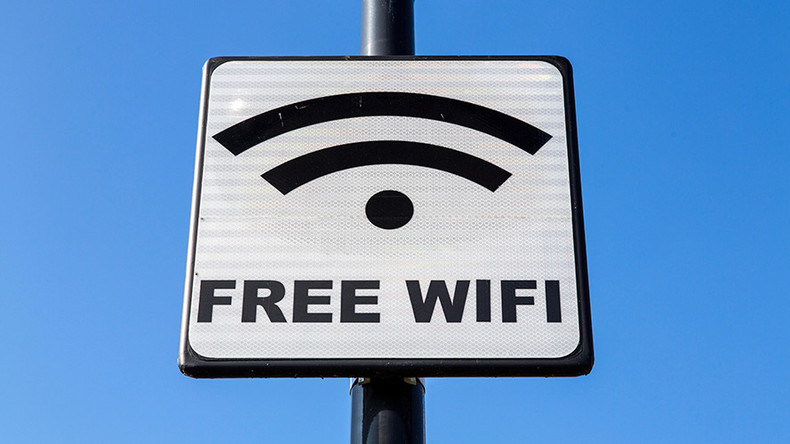 Scientists are now able to create an image of objects in remote spaces using only wireless internet and phone signals, according to new research that's likely to alarm privacy advocates.
Researchers from the Technical University of Munich (TUM) created hologram images of an aluminum cross by bombarding it with microwave radiation from household Wi-Fi transmitters and measuring the distortions as the waves reflected off it. The result is a microwave hologram.
Writing in the journal Physical Review Letters, Friedemann Reinhard, the director of the Emmy Noether Research Group for Quantum Sensors at the Walter Schottky Institute of TUM, said: "Using this technology, we can generate a three-dimensional image of the space around the Wi-Fi transmitter, as if our eyes could see microwave radiation."
Reinhard believes this type of holography could be used in automated industries where it can be difficult to keep track of parts and tools. He also hopes the technology could one day aid the recovery of people buried under collapsed buildings by thoroughly mapping the cavities in the rubble.
Microwave holograms can be produced cheaply as they don't use expensive laser technology like their optical counterparts. Instead, microwave holograms can render an image using only two antennas – one fixed and another that moves around the object.
However, the ability of the technology to create images of objects, even through walls, has the potential to raise privacy fears.
Reinhard appeared to ease these fears, saying: "It is rather unlikely that this process will be used to view into foreign bedrooms in the near future. For that, you would need to go around the building with a large antenna, which would hardly go unnoticed."
Speaking to Science magazine, Mark Coates, a computer engineer at McGill University in Montreal, Canada, said imaging objects outside a wall is trickier than the theory suggests.
"There are waves coming from so many directions that this technique is going to be much more challenging," Coates said.
Improvements in Wi-Fi technology, such as increased speed and bandwidth, mean that future holograms will have sharper resolutions.
Philipp Holl, who conducted the experiments, said: "Future Wi-Fi frequencies, like the proposed 60 gigahertz standard, will allow resolutions down to millimeter range."
You can share this story on social media: