Wakeboarder rides rocky mountain river by horse power (VIDEO)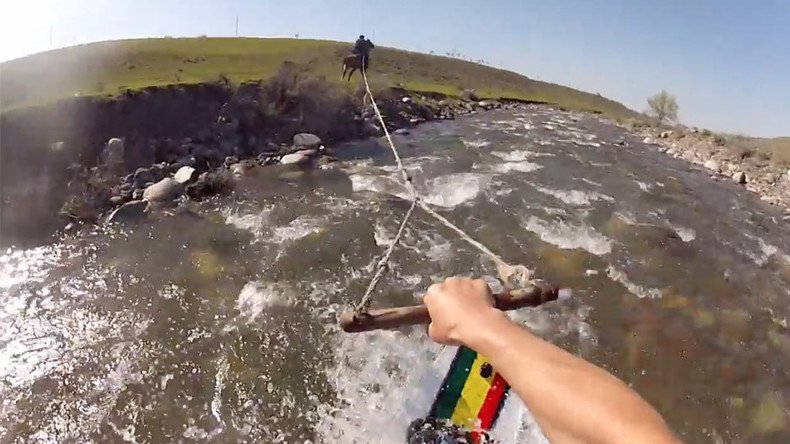 Kyrgyz daredevil Almaz Smailkulov, 26, has shown off his mad skills on the rocky Kara-Balta River, wakeboarding while being pulled by a horse.
If you've ever tried wakeboarding on a winch or after a boat, you already know how difficult the conventional way of doing it is.
Although videos of wakeboarding after a horse have been around for some years now, Smailkulov took things to a whole new level braving a fierce rocky river.
"It's extremely dangerous ¬– be it with or against the current. You have rocks everywhere, and you ride after a horse not a winch, as everyone's used to. And a horse is always unpredictable – it's a living being, you never know what's inside its head," Smailkulov told a Ruptly crew.
Don't try to repeat the trick, though – Almaz Smailkulov is a professional rider with Alride boards and has been in the industry for the past six years.
The rider hopes his 'Kyrgyz style' of boarding will attract more attention to a sport that's not very popular in his home country so far.
You can share this story on social media: