'World's largest Koran' created by Egyptian artist (VIDEO, PHOTOS)
Published time: 3 May, 2017 16:01
Edited time: 8 May, 2017 11:37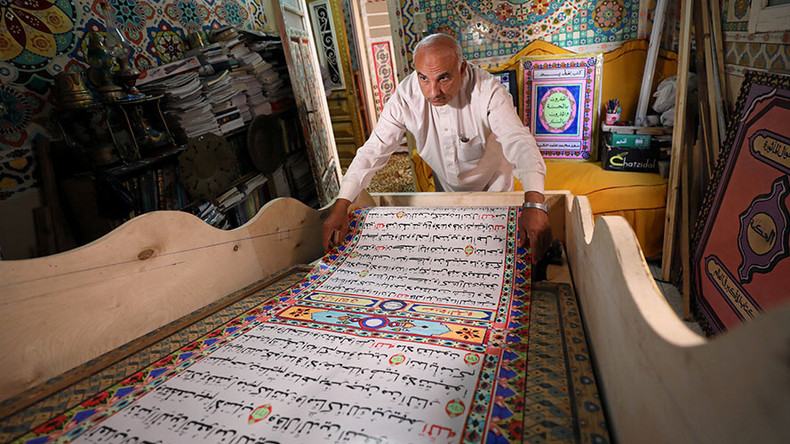 A self-taught Egyptian artist has spent three years creating what he believes will earn him the record for the world's largest Koran. One imagines he'll be hoping no-one else has completed a bigger version.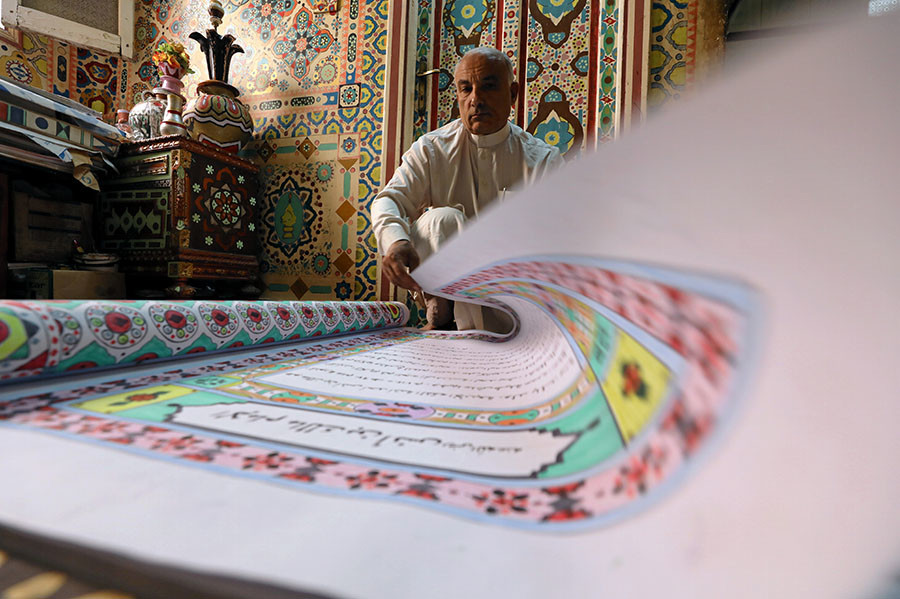 The walls and ceilings of Saad Mohammed's home in the Egyptian town of Belqina, north of the capital Cairo, are adorned with beautifully hand-painted Islamic motifs.
It's here where the self-taught school dropout has created an elaborate reproduction of the Muslim holy book.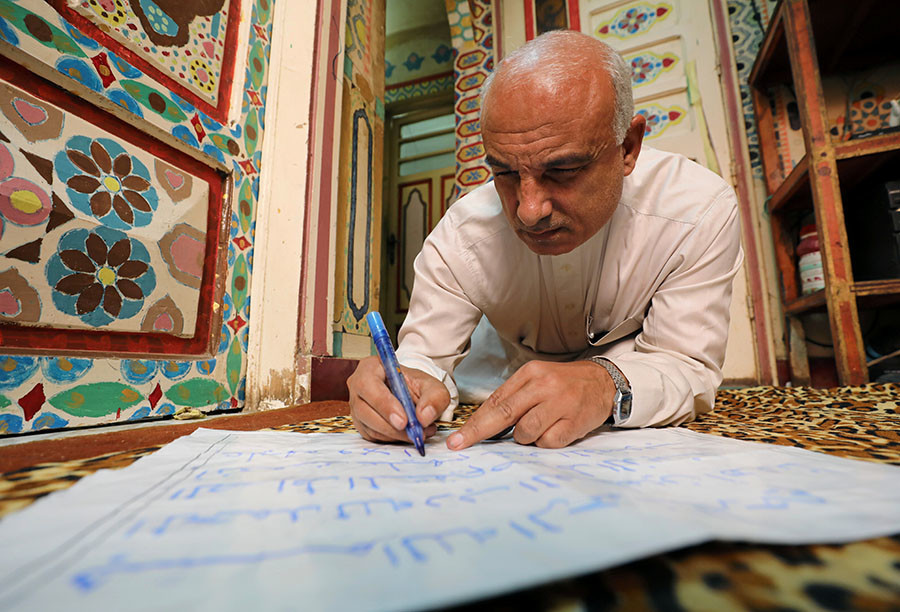 Mohammed hand painted the sacred text on a 700 meter (210ft) paper scroll, which he hopes is the largest of its kind in the world.
Displaying his masterpiece in a large wooden box with rollers at each end, he tells Reuters "This Koran is 700 meters long, and of course that's a large amount of paper."
"I self-funded this project for the past three years – and I'm an average person. I don't have assets or anything," he added.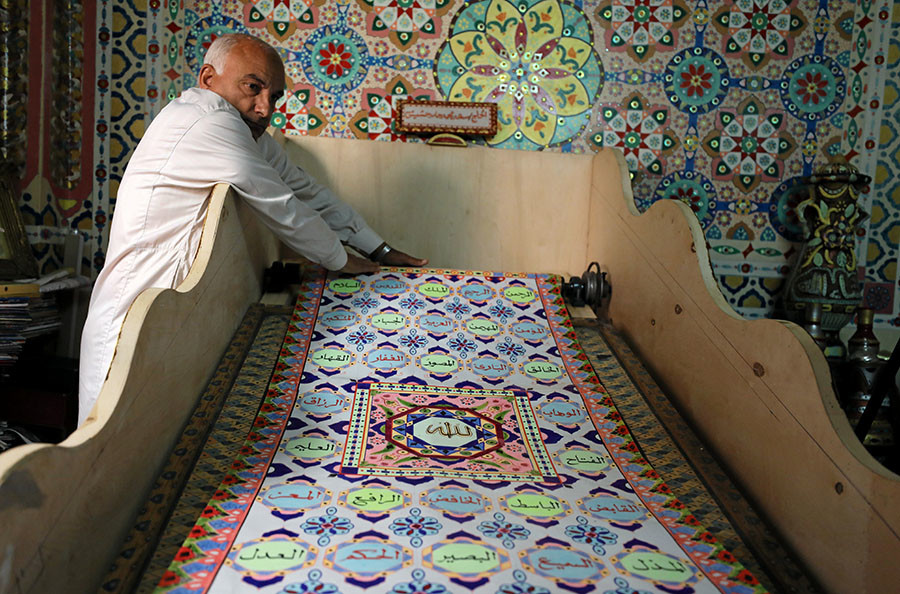 The artist is hoping to submit his work for inclusion in the Guinness Book of World Records. Guinness says that there is a record for the "world's largest printed Koran," a 152×200cm, 632 page tome, weighing 552kg (1,218lb), but so far there's no record holder for the "largest handwritten Koran."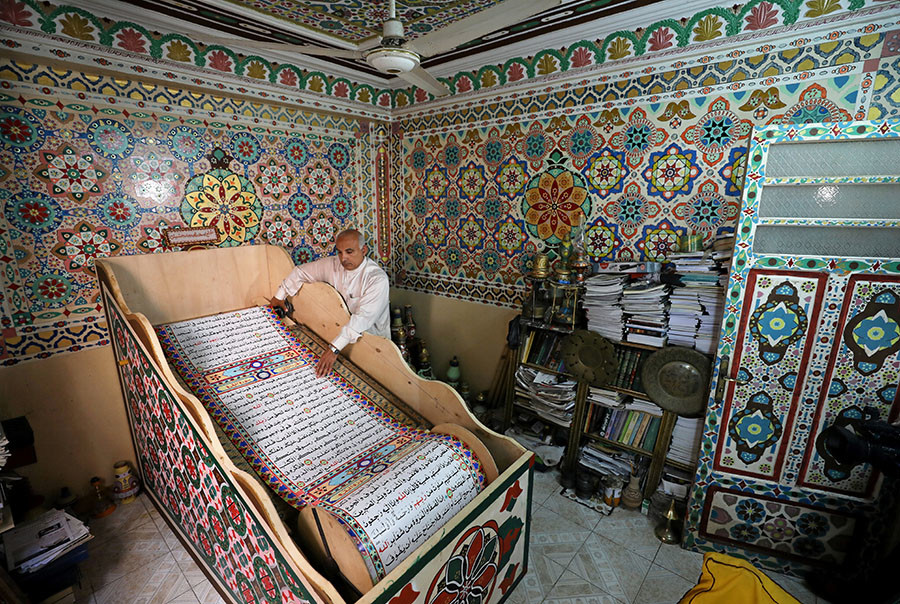 A man of modest means, Mohammad is hoping for some help from the Egyptian government, or any other interested party, to cover the costs of his application to Guinness with this potentially record-breaking Koran.