#FreeMelania: FLOTUS likes anti-Trump tweet in social media faux pas (POLL)
Published time: 3 May, 2017 10:12
Edited time: 3 May, 2017 10:57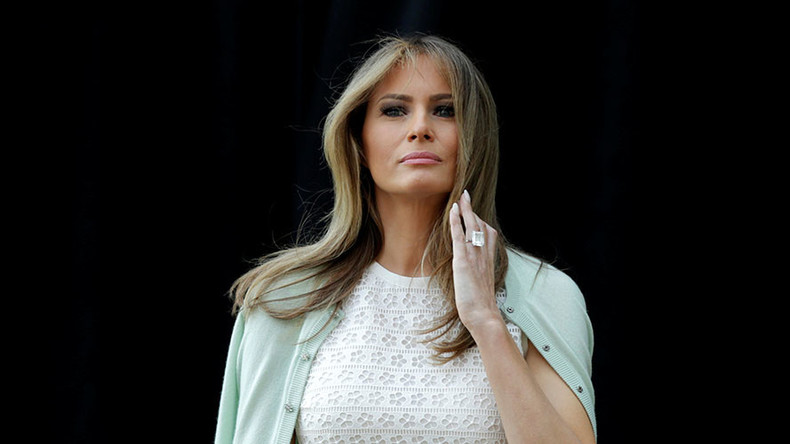 In a scenario worthy of an episode of the comedy show 'Curb your Enthusiasm,' the first lady favorited a tweet on Tuesday dissing both her husband's proposed wall and their marriage. Ouch.
The tweet, sent by writer Andy Ostroy, mocked Trump's proposed border wall with Mexico, claiming the only wall he built is the one between him and his wife, Melania.
Accompanying the tweet was a gif of an uncomfortable looking Melania quickly smiling at her husband before reverting to a deadpan expression.
To Ostroy's surprise, the tweet was liked by the first lady, only her second such action after she liked her own tweet "Hello Twitter!" when she initially joined the social network in 2010. At first, Ostroy suspected a fake account was responsible but his followers quickly alerted him that it was, in fact, the FLOTUS.
The like disappeared after 45 minutes, with no explanation given by the first lady. Twitter users were quick to give their proposed reasons along with the hashtag #FreeMelania.
What do you think? Was it fat fingers, a cry for help or simply Melania's sense of humor?