Cordon bleurgh: Burgers, meatballs made from insects on sale in Swiss supermarkets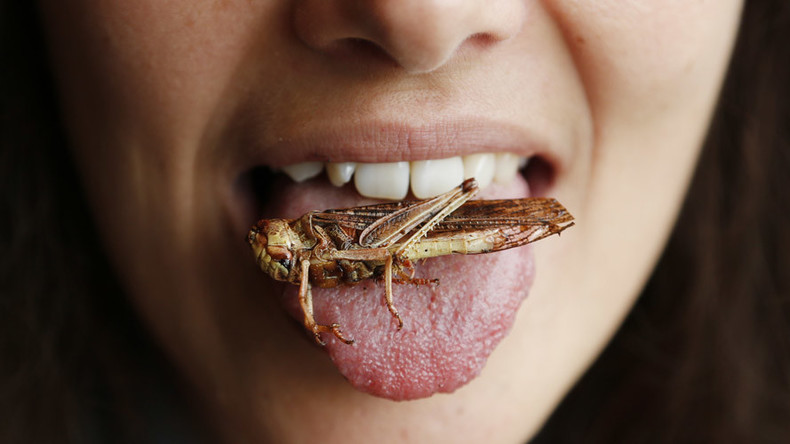 Starting this week, insect-based food products are now commercially available in Switzerland after a Swiss supermarket giant joined forces with a start-up to create a range of specialist, eco-friendly creepy crawly dishes.
Swiss law specified previously that unusual foodstuffs, which include insect-based products, were only permitted to be sold with special authorization.
But now, products which contain three types of insects -- crickets, mealworms and locusts -- can be sold commercially, as long as they adhere to food safety regulations.
Anticipating the rule change, Swiss supermarket giant Coop said it was working with specialist insect-based food start-up Essento to create a range of unorthodox, high protein delicacies.
According to Swiss daily Le Matin, Coop plans to launch three products in roughly 100 branches of the store throughout the month. Customers will be able to feast on burgers and meatballs made from insects.
The company didn't rule out selling the invertebrates whole. "We are convinced that there is a real demand for this culinary specialty," Coop spokesperson Angela Wimmer told the paper.
READ MORE: Bug burger anyone? Insect-based grub could hit Swiss groceries next year