Eminem suing New Zealand political party for copyright infringement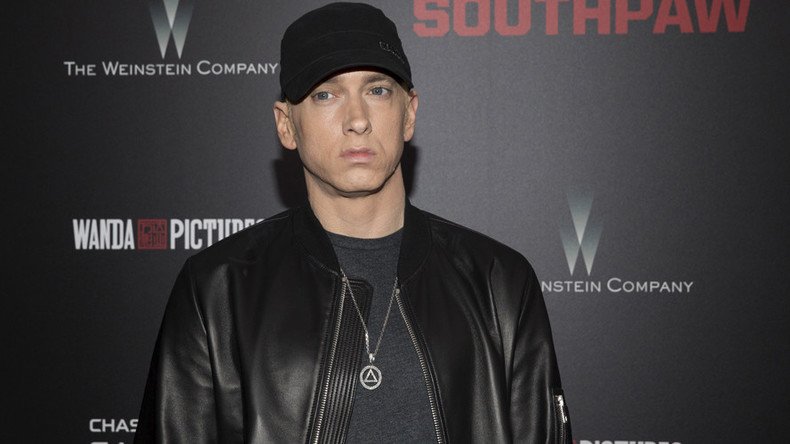 US rapper Eminem is suing New Zealand's ruling National Party for breach of copyright, claiming the song they used during their 2014 election campaign bears a striking resemblance to his 2002 hit Lose Yourself.
The award-winning hit, which featured in the movie 8 Mile, was played for a judge and group of lawyers in a Wellington courtroom on Monday, as the legal battle between the rapper and the National Party got underway.
Eminem's publisher, Eight-Mile Style, is suing the party for alleged breach of copyright.
Counsel for the plaintiff Gary Williams told the High Court that the academy award winning hit is "without doubt the jewel in the crown of Eminem's musical work,"according to the New Zealand Herald.
"The licensing of the song has been extremely carefully controlled. Despite many requests, it has only rarely been licensed for advertising purposes. When licensed, it can command in the millions of dollars. That's how valuable it is. In short, Lose Yourself is an extremely valuable song," he added.
Eight Mile Style alleges that the governing party breached a number of sections of the Copyright Act by using a piece of music called Eminem Esque, which the party procured from stock music website BeatBox, and used the track without the lyrics in campaign ads at least 186 times between August 17 and August 30, 2014.
During a brief court statement, National Party lawyer Greg Arthur refuted the star's claims, saying that the party's "clear position" was to ensure there would be no possibility of copyright infringement, adding that the argument could be proven by analyzing the two tracks.
"What makes Lose Yourself original is not mirrored in Eminem-Esque," Arthur said.
The hearing is due to last six days, but any decision on damages will be dealt with at a later date.
You can share this story on social media: