Acrobats inside Orthodox church spark fury in Russia (VIDEO)
A video of a performance of acrobats and Brazilian ethnic dancing inside a major church that was sanctioned by its leaders has provoked outrage from both clergy and congregants, particularly after other Russians have been jailed for violating religious spaces.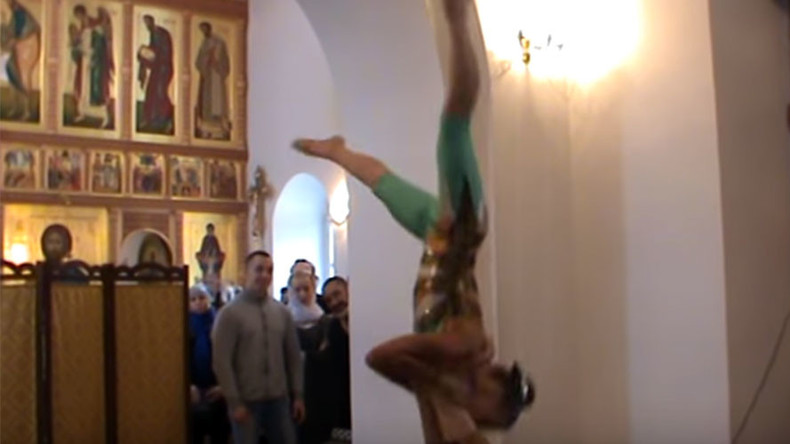 The clip from the White Flower festival, which was held on Easter at the Nativity of the Blessed Mary Church in Peremyshl in the Kaluga Region, south of Moscow, was originally uploaded by the official church website. It was then picked up by a popular YouTube channel, where it has garnered 25,000 views and overwhelmingly negative comments.
The amateur footage features sequined child acrobats performing flips next to the altar, with icons in the background, followed by a dance from a local art school led by a man in a red headband, wielding a traditional Brazilian percussion bow called a berimbau.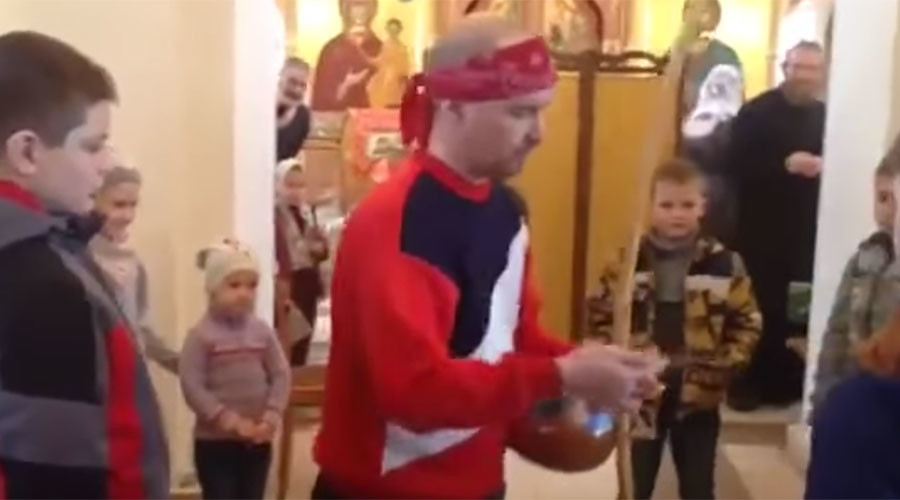 The Kaluga eparchy has released a statement saying that unusually cold April weather forced the performances to move indoors, noting that White Flower was a charity fundraising festival that has become an annual tradition.
But this is unlikely to placate all critics, particularly considering that the incident comes in the midst of an ongoing court case, in which a prominent blogger faces jail for uploading footage of himself playing Pokemon Go in church.
An avowed atheist, 22-year-old Ruslan Sokolovsky could spend three and a half years behind bars for "offending the feeling of believers" for posting a series of anti-religious videos, including one in which he struggles to catch Jesus – "a particularly rare Pokemon" – in a Ekaterinburg church.
Similar to Sokolovsky, the Russian performance art group Pussy Riot challenged the Orthodox establishment and authorities when they performed a blasphemous song in Moscow's main Christ the Savior Cathedral in 2012. Two of its members were jailed for 21 months on hooliganism charges, and legislation was subsequently passed that specifically targets sacrilegious displays.
You can share this story on social media: