North Korea 'bombs US' in mock-up video for Kim Il Sung's 105th birthday (VIDEO)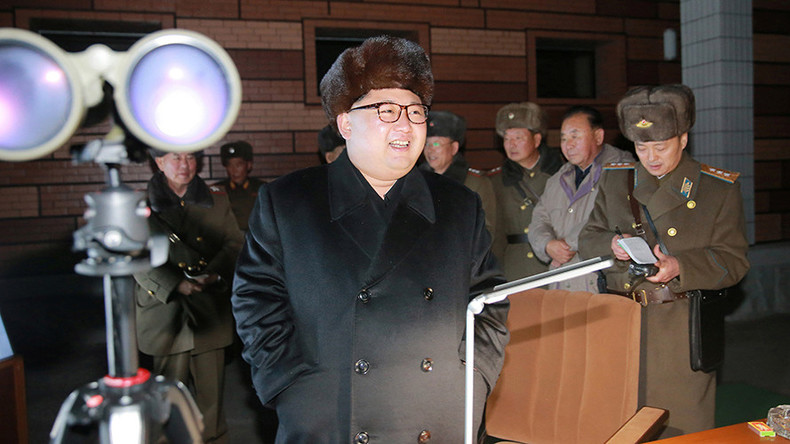 North Korea appears to strike the United States with a devastating missile launch in a video mock-up aired during a musical show to mark former leader Kim II Sung's 105th birthday.
Current leader Kim Jong-un attended the choral performance on Sunday in honor of his grandfather. He was filmed cheering and applauding in the state broadcast of the event as it concluded with a video of missiles striking what appears to be the west coast of the US.
READ MORE: 'Sword stands ready': Pence vows 'overwhelming & effective' response to N. Korean attacks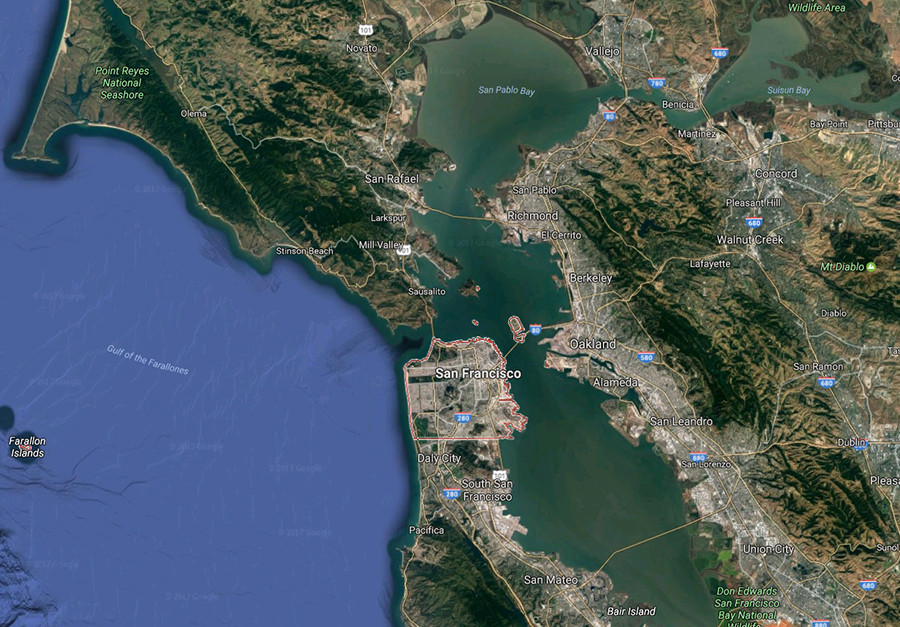 In footage of the event, a huge orchestra and choir reach a crescendo as a video of February's test-firing of a missile is projected onto a giant screen.
Only this time, the missile flies right across the Pacific Ocean toward the western US coastline, before appearing to come crashing down on San Francisco in a giant ball of flames. The mock-up ends with a montage of a burning American flag and rows of white crosses in a cemetery.
READ MORE: 'Ready to fight & win': US marines deployed to Australia amid N. Korean 'nuclear threat'
"When the performance was over, all the performers and participants in the military parade broke into enthusiastic cheers of 'hurrah!'," said the state run KCNA news agency, according to Reuters.

"The Dear Supreme Leader waved back to them and congratulated the artistes on their successful performance," KCNA added.
During Saturday's celebrations North Korea displayed what appeared to be a new range of intercontinental ballistic missiles in their military parade.
READ MORE: N. Korean missile fails, blows up 'almost immediately' after launch – Seoul & US military
A day later, the country conducted a failed missile launch, increasing tensions on the Korean Peninsula. North Korea has threatened a nuclear war against the US if Washington were to take military action against it.
In the meantime US Vice-President Mike Pence warned that the "era of strategic patience" with North Korea is over and warned on Wednesday that any attack on NK's part would be met with an "overwhelming and effective American response."