In plane sight: Malaysia Airlines first in line to use satellite tracking for fleet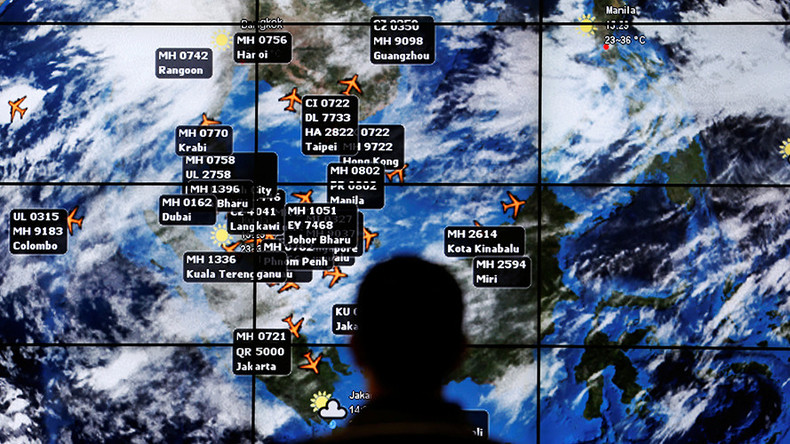 Malaysia Airlines, the company at the center of the disappearance of flight MH370, is set to become the first airline to track its fleet anywhere in the world using satellite technology.
The airline has enlisted air traffic surveillance company Aireon, as well as flight tracking and telecommunications firms FlightAware and SITAOnAir, to monitor its aircraft in real time.
"Real-time global aircraft tracking has long been a goal of the aviation community," said Chief Operating Officer Captain Izham Ismail. "We are proud to be the first airline to adopt this solution."
Last month marked the third anniversary of MH370's disappearance.
The Boeing 777 was carrying 239 passengers and crew when it fell off radar an hour after take-off from Kuala Lumpur airport. The plane, which had been bound for Beijing, is presumed lost.
READ MORE: MH370 families take hunt in new direction on 3rd anniversary
Aireon's space-based surveillance technology, known as the Automatic Dependent Surveillance-Broadcast (ADS-B), will be combined with existing data from FlightAware to provide real-time updates on the fleet's position above oceanic, polar and remote regions. These regions are not currently covered by flight surveillance software.
Aireon is working with satellite firm Iridium Communications to launch a new satellite network which is expected to be operational by next year. The first 10 satellites carrying ADS-B were launched earlier this year.
It's unclear whether this new system would have prevented MH370's disappearance, however.
According to a Bloomberg report,the plane's transmitter went offline which would have rendered it invisible to the satellite network.
READ MORE: New suspected MH370 fragment discovered on Reunion beach, same as last year's