New suspected MH370 fragment discovered on Reunion beach, same as last year's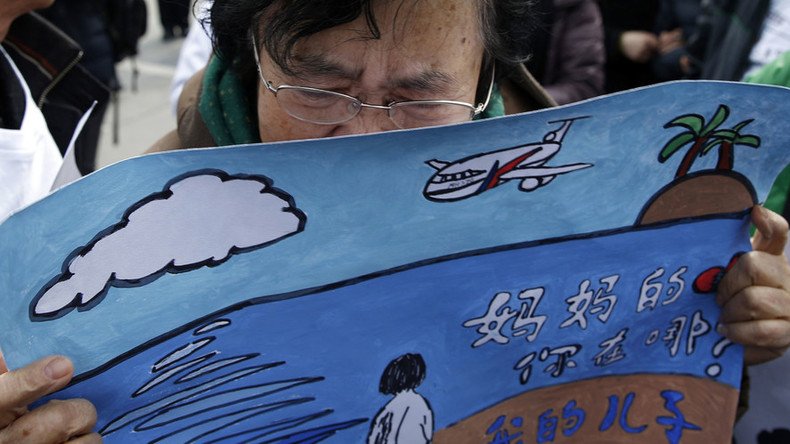 A suspected fragment from ill-fated Malaysian Airlines flight MH370 was discovered on the same beach as one confirmed last July - on the French Indian Ocean island of Reunion. A statement is also coming on another piece found in Mozambique.
It was discovered by the same person who discovered the wing fragment last year on Reunion.
This Tuesday will mark the second anniversary of MH370 losing contact with air traffic control. It disappeared with 227 passengers and 12 crew during its flight from Kuala Lumpur to Beijing.
The island resident, Johnny Begue, said he found the new fragment on Thursday. He handed it over to the police immediately. AFP learned it measures about 40 by 20 centimeters, and, according to Begue, had all the telltale signs of the last flaperon he'd found, especially its lightweight "honeycomb" construction.
"When there's bad weather is when you should look, when the sea tosses up a lot of stuff," said Begue, who has been unrelenting since last year in his pursuit of new fragments to help with the investigation.
The agency could not get any comments from the police unit in charge of looking into the find. Begue also says they haven't contacted him since Thursday.
The current find comes after another fragment, also suspected to belong to MH370, was discovered by an American amateur investigator in Mozambique, more than 1,200 miles away, in southeast Africa. The Malaysian team says it will meet on Monday with Mozambique's Civil Aviation authority to examine the suspected fragment.
"We have no problems if the part is to be taken to Australia for further inspection," Transport Minister Datuk Seri Liow Tiong Lai told Malaysia's the Star.
"The important thing is that if the debris is indeed from the missing MH370 aircraft, it must be held in our custody," he told reporters.
A statement on the Mozambique fragment will be issued on March 8 – the anniversary of the crash.
Twelve Chinese families of MH370 victims have filed a lawsuit in a Beijing court, on the last day before the deadline for litigation against Malaysian Airlines expires.
The Australian-led hunt is projected to last until July, when the scanning of the area of the seafloor thought to contain the remainder of the plane will wrap up. By then the hunt will have cost the search-team member countries $130 million.
You can share this story on social media: