'High possibility' Mozambique debris belong to Boeing 777 aircraft – Malaysian minister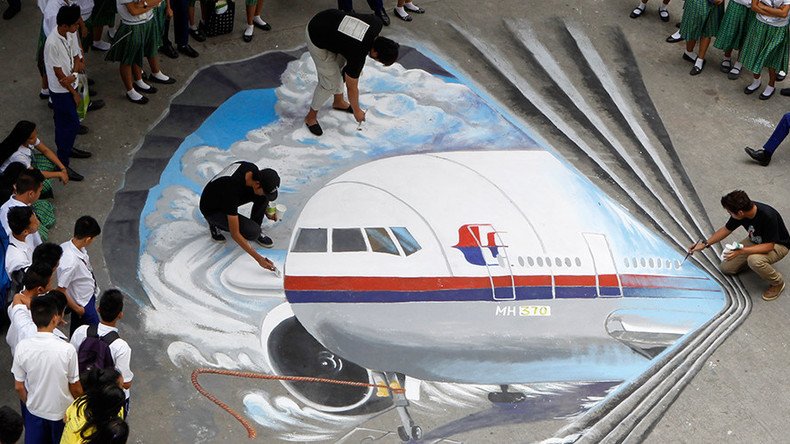 New debris recently found in Mozambique, Southeast Africa, might be a part of a Boeing 777 aircraft, Malaysia's transport minister has said days ahead of the second anniversary of Flight MH370's mysterious disappearance on March 8, 2014.
There remains a "high possibility" that the newly found piece of debris was from a Boeing 777 jet, Liow Tiong Lai, Malaysia's transport minister said as quoted by Reuters. However, he could not say for sure whether it was from the missing Flight MH370.
Based on early reports, high possibility debris found in Mozambique belongs to a B777. (1/3)

— Liow Tiong Lai (@liowtionglai) March 2, 2016
A team of experts had been sent to Mozambique on Tuesday to analyze the object found off the east African coast, which is later intended to be delivered to Australia.
"The debris will be taken to Australia for further examination," Liow said. Malaysian authorities have asked Australian investigators to secure the debris since Malaysia lacks an embassy in Mozambique.
The US, Malaysian and Australian investigators told NBC News that photos of the debris resembled a horizontal stabilizer from a Boeing 777 aircraft.
However, the Malaysian minister warned that he did not want anyone to make preliminary guesses regarding the new object. Malaysia Airlines also warned not to jump to conclusions.
I urged everyone to avoid undue speculation as we are not able to conclude that the debris belongs to #mh370 at this time. (3/3)

— Liow Tiong Lai (@liowtionglai) March 2, 2016
"It's too speculative at this point for MAS to comment," Malaysia Airlines said in response to questions from Bloomberg News, referring to itself by an acronym.
Malaysian Airlines flight MH370 with 239 passengers and crew members on board vanished in March 2014, during a flight from Kuala Lumpur to Beijing. Shortly after takeoff it disappeared from radars and ceased communications while making a sharp left turn and flying south-west towards the Indian Ocean. The crash site of the plane has not been found, but the search operation continues.
An investigation of some 120,000 square-kilometers (46,000-square-miles) is to be carried out before the search is deemed complete. A third of the area has been combed so far and the searched is expected to be wrapped-up by mid-2016.
Up to eight planes and ten ships, including Fugro Discovery, GO Phoenix, and Bluefin 21 have been carrying out the search operations. In January, a vessel Furgo Discovery collided with a 2,200-meter high mud volcano. The sonar vehicle "towfish" attached to the Fugro Discovery was lost. The towfish's cable broke and the vehicle sank to the ocean. No injuries were sustained by crew. The operations were later resumed.
There have been a few false alarms made during the course of the search. In January, aviation officials concluded that two objects discovered from Malaysia's east coast were not from the missing jet. One of them turned out to be a 19th century shipwreck.
Meanwhile, the relatives of the passengers of the doomed plane remain frustrated with Malaysian authorities over the fact that there has been yet no substantial explanation about the flight's disappearance.
On February 25 more than 200 angry relatives held members of the jet's staff in a hotel ballroom in Bejing, where a briefing was due to take place, for over than ten hours. More than 100 police and paramilitary officers were deployed before the group finally released the staff members.
"We keep on waiting because we want the news," said Steve Wang, whose parents were aboard the flight told AP. "What we are concerned about is where the plane is, and where are our loved ones."
You can share this story on social media: