Zuckerberg admits 'a lot more to do' to prevent 'Facebook killer'-style videos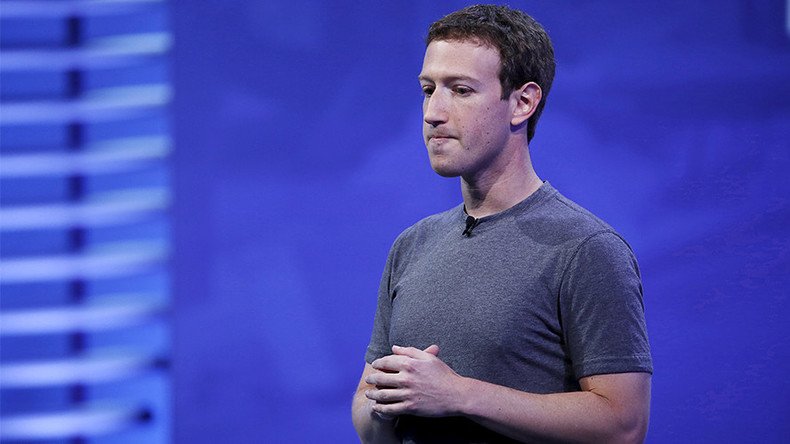 Facebook CEO Mark Zuckerberg offered his condolences to the family of the man who was recently murdered in a video that was posted on the social network, and promised the company will do more to remove violent material from the site.
The video, which was posted on Sunday by Ohio man Steve Stephens, showed the graphic murder of 74-year-old Robert Godwin Sr. Stephens also broadcast a live video, in which he claimed to be responsible for numerous other murders. The video of Godwin's death remained on Facebook for more than two hours.
READ MORE: Facebook Live murder suspect 'shot & killed himself' in Pennsylvania – state police
Speaking at the company's F8 developer conference on Tuesday, Zuckerberg promised that his company would do all it could to prevent incidents such as Sunday's killing from appearing on the site.
While speaking about the company's plans to unveil products to "keep communities safe," Zuckerberg said. "We have a lot more to do here. We're reminded of this this week by the tragedy in Cleveland."
"Our hearts go out to the family and friends of Robert Godwin Sr. We have a lot of work and we will keep doing all we can to prevent tragedies like this from happening."
Facebook released a statement on Monday detailing how it will be reviewing its "reporting flows" to allow people report content that violates Facebook policies "as easily and quickly as possible."
The grisly footage showed Stephens approaching Godwin Sr., apparently at random, in the Glenville neighborhood of Cleveland and shoot him in the head after telling him to say, "Joy Lane," the name of Stephens' ex-girlfriend.
A nationwide man hunt was sparked and the 37-year-old, who was dubbed the "Facebook Killer," took his own life Tuesday after a brief chase involving Pennsylvania State police. Police have said there is no evidence to support the claim that Stephens is responsible for any other murders.

You can share this story on social media: