Sting in the tail for United Airlines: Scorpion attacks passenger on plane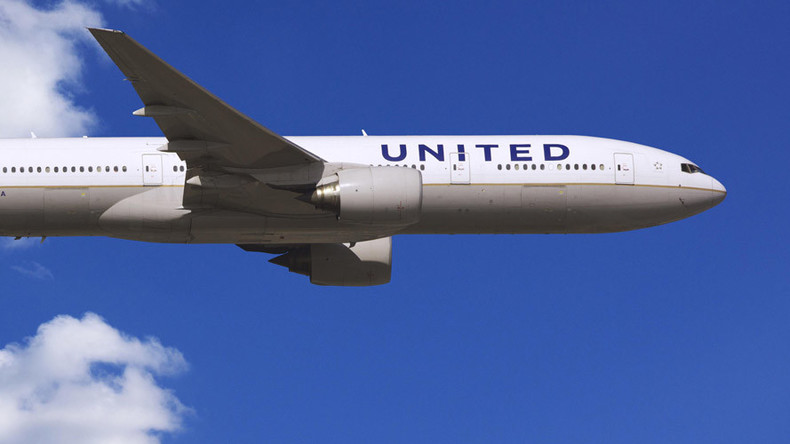 The United Airlines PR department is having a busy week. First it deals with the fallout from a video showing aviation police dragging a man from one of its flight – then a scorpion stings a passenger travelling on another of its planes.
Canadians Richard and Linda Bell were returning to Calgary on a flight from Houston, Texas when a scorpion rudely interrupted their trip. The incident is understood to have happened on Sunday, the same day a Vietnamese man was forcibly removed from a United Airlines plane at Chicago O'Hare Airport.
Speaking to Global News, Richard said: "It fell on my hair – I grabbed it. I was hanging onto it by it's tail." His wife initially didn't realise what had happened.
"It really didn't dawn on me, because we were on a plane from Houston, I looked down and thought, oh that kind of looks like a little lobster," she said.
The Bells quickly learned it wasn't, however.
"A Mexican guy next to me said, 'That's a scorpion and it's dangerous,' so I dropped it on my plate. Then I went to go pick it up again and that's when it stung me – it felt like a wasp sting," Richard said.
He then threw the predatory arachnid to the floor and another passenger finished it off with a quick stomp, after which a flight attendant disposed of its remains.
The concerned couple used the plane's WIFI to find out if the sting posed any threat to Richard. Apart from the obvious fright of having a scorpion land on his head in mid-air, he didn't have any adverse reaction to the sting. Paramedics did board the plane, however, and found that Richard showed "no signs of distress."
READ MORE: United Airlines stock plummeted by over $800mn after passenger fiasco
How the stowaway scorpion came to be on the United flight isn't clear. It seems likely, however, that due to its hiding in the overhead bin, a fellow traveller, seemingly with a penchat for exoctic animals, probably stored it in their luggage.
Scorpion stings are rarely fatal, though they can be quite uncomfortable. People affected can experience a tingling or burning sensation where bitten and can have difficulty breathing or swallowing.
United Airlines are investigating the incident