Germans offer #BedForAwayFans following Borussia Dortmund attack (PHOTOS)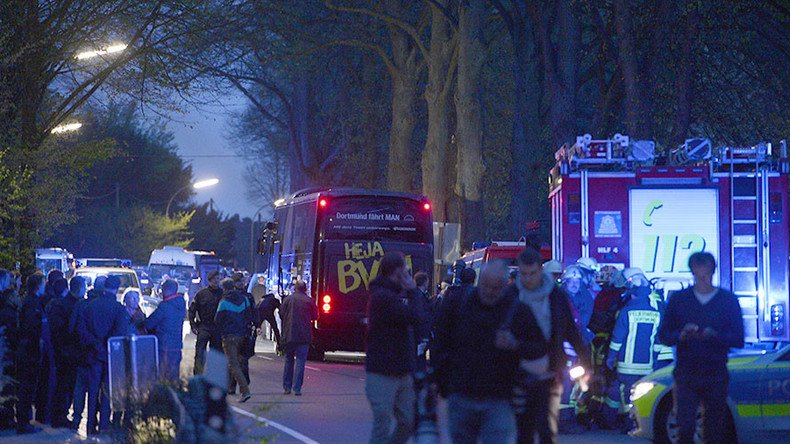 Generous Germans have been hailed for their offers to accommodate Monaco fans in the wake of the Borussia Dortmund team bus bomb attack and subsequent postponement of the match.
#BedForAwayFans began trending on Twitter following the three explosions targeted at the Borussia Dortmund team bus as it travelled to a sold-out Champions League quarter-final clash against Monaco on Tuesday.
READ MORE: German police investigating 'Islamist link' in Borussia Dortmund bus blast - report
Thousands of Monaco supporters were left facing an extra night in the German city when the game was rescheduled for Wednesday evening.
Most players were left unscathed in the attack, except for Spanish center back Marc Bartra who suffered injuries to his arm and hand, with the club wishing him a "speedy recovery."
READ MORE: 'Serious explosives' used in Dortmund team bus blasts, no terrorism link yet – police
Both clubs praised those who had opened their homes to football fans.
German Police are investigating an "Islamist link" to the attack, as well as looking into an online post claiming responsibility from an "anti-fascist" group.
You can share this story on social media: