'Museum of Failure': Shock-inducing mask & motorcycle aftershave among retail flops (PHOTOS, VIDEOS)
Published time: 5 Apr, 2017 18:20
Edited time: 6 Apr, 2017 15:40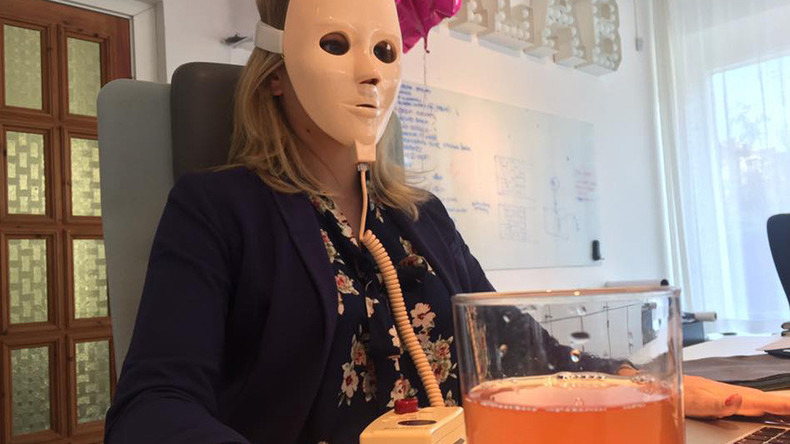 Harley Davidson aftershave, the Segway and a mask invented to electronically shock a person's face back to youthful glory will form part of the collection at a new Swedish museum celebrating epic innovation failures.
The 'Museum of Failure' is set to open in the town of Helsingborg this summer, and will act as monument to ideas which failed to translate into consumer hits.
"Innovation is risky business and the majority fail, and this exhibition showcases some of these failures," the museum's curator, Dr Samuel West told RT.com.
"I hope that visitors take home two messages, a) that failure is inseparable from success and b) that they understand the importance of 'learning from failure.'"
"We've got a wide range of products and services that have failed. For example the Segway - that was supposed to radically change human transport, instead it is today mostly used as an expensive toy," he added.
"Earlier this week I managed to find the medical instruments developed to perform a lobotomy - a horrible failed medical 'innovation.'"
Another item set to take pride of place within the bizarre exhibition is the tortuous looking Rejuvenique Ultimate Facial Toning System, which was once endorsed by former 'Dynasty' television star Linda Evans.
Resembling the getup of a killer from a Hollywood horror movie, the product generates an electronic impulse from a nine volt battery to 26 "gold plated facial cushions" on the inside of the mask.
Promoted during the 1990s, the mask was said to give users "a more toned, youthful looking face" within 15 minutes.
Interestingly, other belly flop products falling under the new museum's criteria is the 'Legendary Harley Davidson' aftershave, a plastic bicycle and the Twitter Peek mobile device.
Motorbike manufacturer Harley Davidson launched the 'Hot Road' cologne around 1994.
Meanwhile, the Twitter Peek was an electronic device purely created for tweeting in 2009. The item never took off, though, due to the popularity of smartphones and its inability to fit an entire 140 character message on its screen.
Coca Cola's 2006 coffee flavored experiment will also feature, according to Dr West.
The divisive Coca-Cola BlāK, infused with coffee essence and heaps of sugar, famously made US TV host Anderson Cooper spit in disgust on television.
"The majority of all innovation projects fail and the museum showcases these failures to provide visitors a fascinating learning experience," the museum website states.