'Get ready bitcoiners': Kim Dotcom teases Megaupload 2 & Bitcache (VIDEO)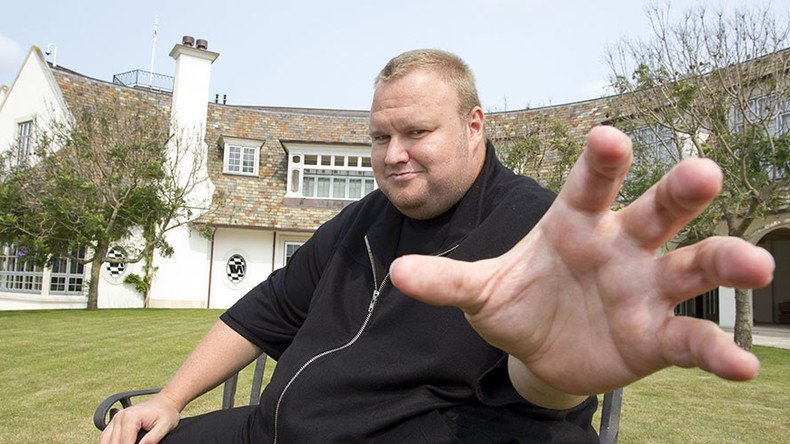 Kim Dotcom appears ready to fire up his online file-sharing empire again, with the internet entrepreneur, wanted in the US on racketeering and copyright charges, posting a sneak peak of Megaupload 2 and a new bitcoin payment system, Bitcache.
Kim Dotcom, also known as Kim Tim Jim Vestor, is currently resisting extradition to the US over the previous incarnation of his file share website, Megaupload.
Allowing users to upload all manner of files, Megaupload was at one point the 13th most visited website on the internet with Dotcom alleged to have made a cool US$175 million from premium subscriptions and ad revenue streams.
READ MORE: Kim Dotcom vows to evade remaining extradition charges due to 'prosecution blunder'
Now the self-proclaimed internet freedom fighter has posted the "first demonstration" of Bitcache and Megaupload 2 – two online applications that will enable "encrypted anonymous content delivery with build-in [sic] bitcoin payments."
Dotcom has hyped Bitcache as the innovation to take "Bitcoin to the mass market" and "ultimately replace credit card payments on the internet."
Get ready Bitcoiners. Bitcache will take Bitcoin to the mass market.

— Kim Dotcom (@KimDotcom) April 3, 2017
Your privacy & security matters.
Bitcache will ultimately replace credit card payments on the Internet.
That's how big this is.
Watch me 😎

— Kim Dotcom (@KimDotcom) April 3, 2017
Meanwhile, Megaupload 2, which was delayed in January, is the second coming of Megaupload. It will have "no user database" or uploader IP to protect privacy.
In a video uploaded to Twitter on Monday, Dotcom explained how he foresees people using bitcoin wallets to pay for files uploaded to Megaupload 2.
Bitcache & Megaupload 2:
A first look at encrypted anonymous content delivery with build-in Bitcoin payments. Private. Easy. Safe. Tidy. pic.twitter.com/QHjU5pisGe

— Kim Dotcom (@KimDotcom) April 3, 2017
Last year the entrepreneur raised more than US$1 million on Bnk to the Future for the "next revolution" in file sharing.
The online pitch explained that Bitcache would plug into websites via a line of code and facilitate "bitcoin micropayments for internet-based services and content at scale."
In 2012, Dotcom, who holds dual Finnish and German citizenship, was indicted by the US Department of Justice on charges related to racketeering, copyright infringement, money laundering, and fraud.
Dotcom and six other defendants were alleged to be part of a "worldwide criminal organization whose members engaged in criminal copyright infringement and money laundering on a massive scale."
According to court documents, the now-defunct Megaupload resulted in US$500 million worth of damage to copyright holders before it was shut down by US officials in 2012.
READ MORE: Megaupload finished: Fed shut down file-sharing giant without SOPA
"The fact is that the vast majority of Mega's Internet traffic is legitimate, and we are here to stay. If the content industry would like to take advantage of our popularity, we are happy to enter into a dialogue. We have some good ideas. Please get in touch," a Megaupload statement said at the time.
You can share this story on social media: