Shimmering liquid platinum margarita for $100 a glass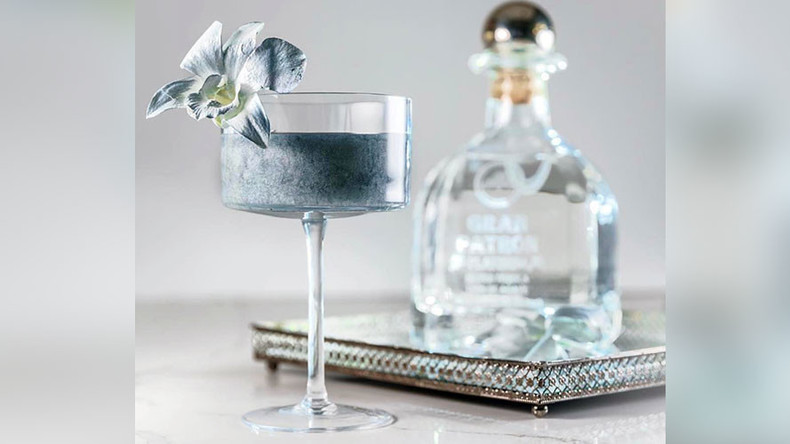 If you've ever dreamed of drinking liquid metal, and have $100 to burn, well now you can. One New York bartender has created the Liquid Platinum Margarita, a metallic-looking drink that shimmers and swirls like silver lava.
While the molten drink doesn't look the most appetizing, it makes up for its dull grey color with its amazing shimmer and glisten.
A drink was created by Rael Petit, a world renowned bartender at Delilah in New York City, who came up with his "kids' science fair" creation after a little trial and error.
"The first time I tried it, I couldn't understand why it wasn't working - I kept trying over and over and over again and basically after I gave up on it, I just left it aside in my fridge," Petit said.
"The next day I woke up and it just changed color and created all these weird effects, like special effects but naturally made...it made no sense to me at first, but I actually made it happen!"
The swanky drink consists of agave, a French white vermouth, homemade rosewater, lime and Gran Patrón Platinum, which costs $200 a bottle. Xanthan gum is then stirred in. The drink must be stirred quickly to avoid turning into a thick lump. Edible silver powder is then added.
The concoction sits in a fridge for 24 hours to get the swirling effect, before being served with an edible silver orchid.
The molten cocktail will set you back $100 and will leave a silver stain on your lips, but it will make for a great Instagram photo.
READ MORE: America's donut excess - from the $1000 golden circle to a stoners' dream
You can share this story on social media: