Weed-to-know info: Scientists unlock key to marijuana flavor combinations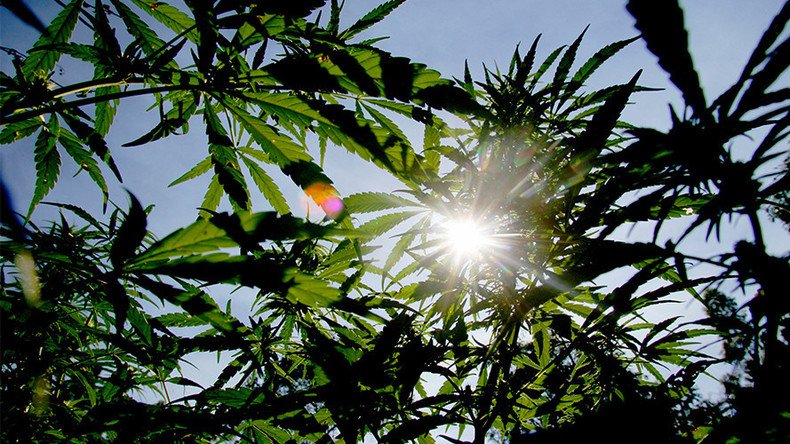 New research has identified 30 flavor genes within the cannabis genome which will allow growers to emulate the wine industry in terms of individual vintages with their own unique, but standardized, flavor, aroma and strength.
"The goal is to develop well-defined and highly-reproducible cannabis varieties. This is similar to the wine industry, which depends on defined varieties such as chardonnay or merlot for high-value products," said Professor Jorg Bohlmann, who led the team of researchers at British Columbia, as cited by CTVNews.
Bohlmann's team tracked 30 genes that produce molecular compounds known as terpenes which are responsible for specific aromas or flavors, ranging from citrus (Limonene) to an earthier pine (Myrcene). The team's findings have been published online at Plos One.
READ MORE: Canada to legalize cannabis for recreational use in 2018 – reports
"The limonene compound produces a lemon-like flavour and myrcene produces the dank, earthy flavor characteristic of purple kush," said graduate student Judith Booth who, along with Jonathan Page, an adjunct professor in the botany department, is assisting Bohlmann with the research.
Not all 30 genes are ever active in one cannabis plant, which leads to variations and thus, opportunities for growers to find combinations that match.
"Our genomics work can inform breeders of commercial varieties which genes to pay attention to for specific flavor qualities," Bohlmann, a professor of botany, added.
READ MORE: Germany plans to launch domestic weed growing industry by 2019
While individual strains of cannabis can often produce similar characteristics, there still remains a level of variation within the industry which prevents guarantees of quality that one could expect from the alcohol industry, for example.
"This is largely because much of the cannabis industry has been in an illegal space," said Bohlmann. "People have been growing their own different strains wherever, garden sheds or basements."
"There is a need for high-quality and consistent products made from well-defined varieties," he added, highlighting the need for standardization not just in flavor and aroma, but also in the quantity of psychoactive substance tetrahydrocannabinol which affords marijuana its medicinal properties.
The rise in marijuana acceptance worldwide and research such as professor Bohlmann's could soon give rise to a thriving international industry, complete with its own weed sommeliers.
You can share this story on social media: