'Some weird sh*t' : George W Bush baffled by Trump's inauguration speech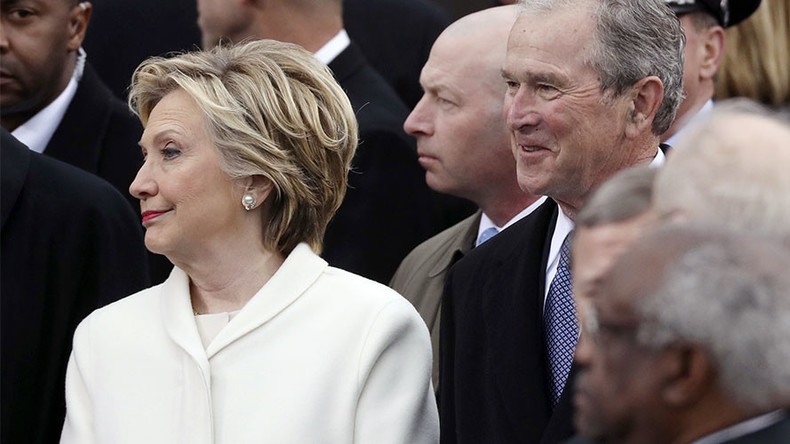 George W Bush wasn't impressed by President Donald Trump's inauguration address in January.
READ MORE: We will not impose our way of life, but we will shine for others to follow ‒ Trump
Former US President Bush appeared to be a bit confused by Trump's words, telling people next to him: "That was some weird sh*t." News of Bush's controversial statement was first reported by NY Mag, who heard it from three people.
Bush was sitting next to Bill and Hillary Clinton during the speech, neither of whom were likely too impressed with Trump, given his crushing victory over Clinton in the election.
A Bush spokesperson declined to comment on the report.