'Hollywood style' bank robber given 20yrs in federal prison for 10yr crime spree
Published time: 29 Mar, 2017 17:14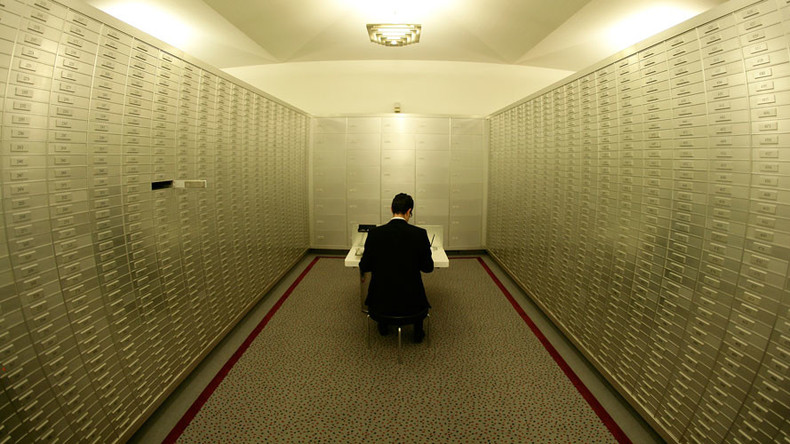 A California man has been sentenced to 20 years in federal prison for orchestrating a 10-year spree of 'Hollywood style' bank robberies which were meticulously planned and executed. Holes were even cut in bank vault roofs the day before heists.
Court documents allege that Alceu Johnny Andreis, 48, "ensured that his burglary crew worked out together, drug-tested, wore identical clothing and shoes, cleaned the tools, planned the burglaries together, and evenly split the burglary proceeds."
The team were extremely professional in their criminal enterprise, wiping down equipment to remove DNA evidence, coordinating their efforts via walkie talkie, disabling digital security systems and using jackhammers to gain access to the bank vaults which they then abseiled into before emptying the safety deposit boxes.
In addition, the court documents state that, "prior to the actual burglaries, they cut holes in the roofs of the banks and resealed them so as not to arouse suspicion."
Andreis was given the statutory maximum penalty for two bank burglaries at the East West Bank branch in Rowland Heights in 2011 and a BBCN Bank branch in Diamond Bar in 2012.
He and his crew of three accomplices were captured by authorities at the attempted Diamond Bar heist.
United States District Judge Dale S. Fischer ordered Andreis to pay $12,082,403 in restitution to two banks, their insurers and the affected safe deposit box patrons.
Of the four total defendants, two have already pleaded guilty and received terms of up to 10 years in federal prison, while the remaining defendant has yet to be sentenced.
Andreis had previously been sentenced to just over four years in federal prison by the same judge for his role in the attempted burglary of a Citibank branch in LA. The 51-month sentence will run consecutively with his new sentence.
The investigation was carried out by the Los Angeles Sheriff's Department in cooperation with the FBI.