Mass death of zoo reptiles leaves officials baffled (PHOTOS)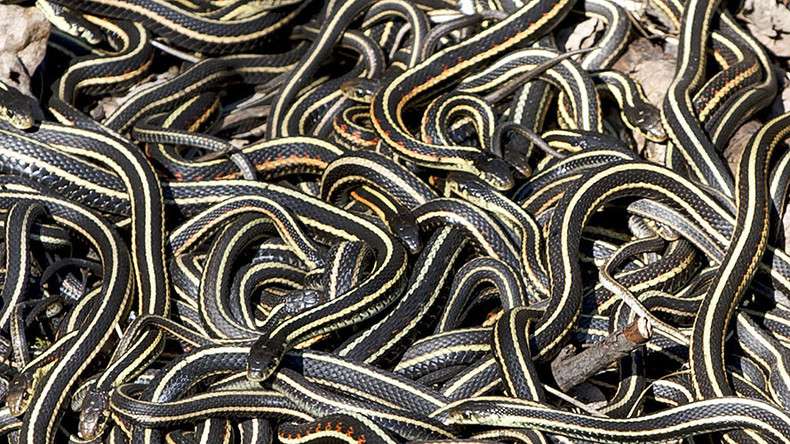 Officials at Zoo Knoxville in Tennessee are investigating the mysterious circumstances surrounding the mass death of reptiles, the majority of which were snakes, at one of its enclosures.
Thirty-three reptiles were found dead at the zoo on Wednesday morning, according to a statement released Saturday by the zoo.
READ MORE: Redback strikes: Venomous spider uses 'killshot' to take down deadly snake (VIDEO)
The fatalities include a number of rare and endangered species, meaning the loss of breeding programs for several threatened species, according to the zoo's CEO and president, Lisa New.
The deaths were isolated to one building which housed a total of 52 animals. The remaining reptiles were evacuated from the enclosure and checked by veterinarians.
The incident has left zoo officials baffled as they work alongside other agencies to determine what happened to the reptiles. The zoo is examining the physical systems in place at the facility, as well as conducting necropsies to narrow down the cause of death.
A statement from the zoo described the deaths as a "devastating loss" which has been "especially difficult for our herpetologists who have dedicated their careers to caring for and advocating for these animals."