Redback strikes: Venomous spider uses 'killshot' to take down deadly snake (VIDEO)
Published time: 16 Feb, 2017 16:38
Edited time: 16 Feb, 2017 17:06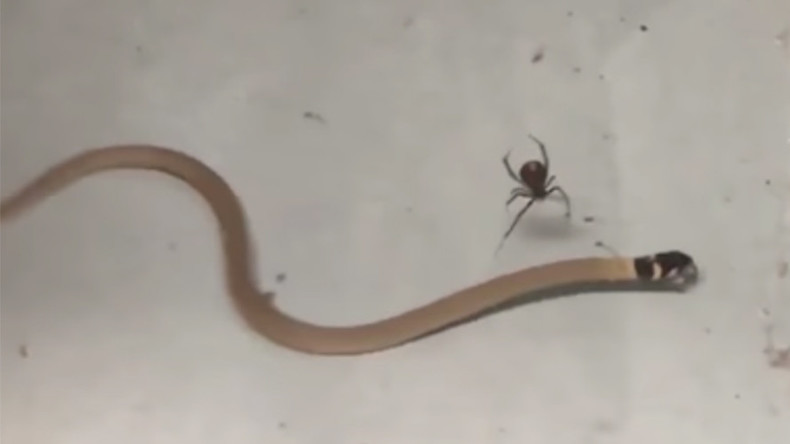 A Mayweather versus McGregor bout pales in comparison to the battle that took place in an Australian workshop between a highly venomous spider and the world's second-deadliest snake.
The battle between the redback spider and brown snake was caught on camera by Brenton Maher, an employee at the Victoria workshop, and has been viewed over 4 million times.
Calls of "killshot!" can be heard as the spider closes in on its doomed opponent.
Victory was eventually awarded to the highly venomous spider, which Maher says is no stranger to the workshop.
"Obviously they're not nice and you don't want too many of them but you've just got to deal with them. They're spiders and you can't control them," he told the Herald Sun, saying a similar situation happened a year earlier when the spider also reigned supreme.
WARNING: The following video contains offensive language. Viewer discretion advised.
Some commenters said the video was fake, claiming the snake was actually on a hook. The company has denied this and even posted a second video of another dead snake as additional evidence of the spider's successes.