'Pure surprise': Scientists marvel as Kamchatka volcano erupts for first time in 250 years (VIDEO)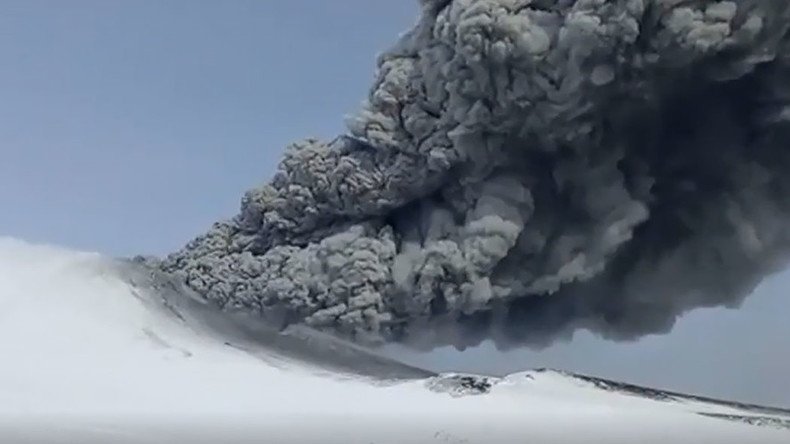 Researchers are genuinely amazed at the Kambalny volcano in Russia erupting for the first time in 250 years. But while this could be described as a scientific marvel, the volcano could also be hiding a threat.
Footage of the volcano spewing ash up to a height of 7,000 meters is indeed impressive... and yes, a little bit scary.
"It is a pure surprise for us. We continue the monitoring and will analyze possible threats as data come in," Olga Girina, the head of the special Kamchatka Volcanic Eruption Response Team (KVERT), told TASS news agency.
The volcano started spewing ash on Friday evening, and the ash could potentially cover the city of Severo-Kurilsk, located on the island of Paramushir.
Experts believe that the threat has already passed, though the orange code for aviation danger was assigned.
READ MORE: Kamchatka stunning 360 aerial footage of one of the most beautiful corners of Russia
The Kambalny volcano is 2,156 meter high and is located in southern Kamchatka. The last time it erupted was during the reign of the Russian empress Catherine the Great, in 1769.
The Kamchatka Peninsula has around 300 volcanoes on its territory, with 29 of them active. In December, the Shiveluch volcano – in the northern part of Kamchatka – erupted and spewed ash to a height of 11,000 meters above sea level.
You can share this story on social media: